Upon arriving at a wilderness therapy program, many young adults have a set of expectations for their journey ahead. For example, they might expect to gain some insight about themselves and experience personal growth. However, upon beginning their journey, they are pleased to find surprises that further enrich their experience and create a lasting impact that prepares them for adulthood.
Here are 10 things that young adults don't expect from wilderness therapy, according to wilderness therapists:
Building deep friendships with peers.

Many young adults come into wilderness therapy with anxiety and fear around relationships. This anxiety may have hindered their ability to create deep, meaningful friendships in the past.

During their time in wilderness therapy, clients are around each other 24/7 and are constantly asked to engage in open, vulnerable conversations about their challenges. These interactions help build the foundation for healthy, trusting friendships as clients empathize with each other and experience the value of receiving/providing constructive feedback.

Throughout their wilderness journey, young adults are undergoing a shared experience where they are working through challenges together. They learn how to work through conflict and tension with their peers, which may have been at the core of their fear around relationships prior to their experience in wilderness. The deep relationships clients build with their peers during wilderness are cherished long after they graduate from the program.

Discovering new passions that can influence their life path.

For some young adults, their wilderness therapy experience is the first time they've spent a great amount of time outdoors and engaging in adventure activities. They are used to isolating in their rooms, distracted by social media or video games. Getting a taste of the great outdoors in wilderness therapy can be an eye-opening experience, leading to a new love for outdoor activities like backpacking and camping.

Becoming a leader.

A major aspect of wilderness therapy is the formation of leadership skills through influencing and guiding peers. Many young adults entering wilderness therapy feel like they aren' t good enough or don't have the confidence, vision or skillsto be a leader. Through their experiences in wilderness therapy, clients begin to feel more confident in themselves and find a sense of identity through leadership.

Developing true independence.

In a wilderness setting, you learn to take care of yourself. When young adults see that they can do that and succeed, this can be incredibly empowering. A wilderness setting helps young adults understand that no matter the conditions, they have a great deal of resilience and, with their developing self-confidence and ownership, they lean into any challenge placed in their path.

Learning how to think creatively.

Wilderness therapy often requires young adults to stretch themselves to do things they didn't think they could do or didn't think was possible before their wilderness experience. Young adults learn problem-solving and creative thinking as they work through challenges with their teams.

Building time management skills.

There are a lot of things that need to be accomplished each day during wilderness therapy. For young adults who struggle with time management, wilderness provides an opportunity for them to build upon these skills, with the assistance of staff and their peers. If a young adult is lagging behind in their schedule, peers may call them out on that issue which can help provide motivation for change.

Expanding their cognitive ability.

Each day in wilderness therapy, young adults practice using their brain in ways they would not normally back home. At home, young adults may have relied on someone else to do something for them or the internet to look up a solution to a problem. In a wilderness setting, they learn to rely on themselves to think differently and solve issues.

Finding joy in the simple things.

Young adults are often surprised by the peace and contentment they find in staying out in nature, even if it can sometimes be physically uncomfortable. In nature, they can better connect with themselves and what they cherish the most in life.

Reconnecting with the healing power of nature by disconnecting from distractions and pressure.

Today's culture is full of distractions and a constant flow of information that can feel overwhelming and stressful at times. In nature, young adults have the opportunity to reconnect with themselves. Students are surprised to find that disconnecting from the outside world can reduce their anxiety and help them feel more centered.

Confronting and processing painful experiences and emotions that have been avoided or buried creates the possibility of finding passion, creativity, and peace have also been buried.

In a wilderness environment, young adults are asked to process and talk about painful experiences in their past and open up to others. When those experiences are processed, they have the opportunity to discover and pursue passions that they never imagined they would have.
About The Authors
Sarah McGahran, LCSWA, Trails Carolina Primary Therapist Trails Carolina, a wilderness therapy program for teens ages 10-17, where she works with the female adolescent group. She holds a Master of Social Work from the Simmons College School of Social Work and is a Certified Yoga Teacher. Sarah specializes in creating innovative solutions for attachment issues, resistant behaviors, rigid thinking, and anxiety. She is extremely passionate about helping teens further develop their sense of identity and celebrate areas of strength and growth. You will commonly find her mini Australian shepherd by her side at Trails while at work, or during her free time hiking, mountain biking, and running.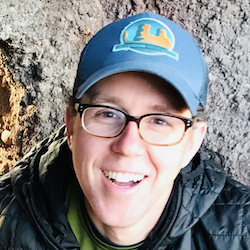 Jake Tucker, LCPC, Primary Therapist at blueFire PulsaR a wilderness adventure program for young adults ages 18-28. He is a Licensed Clinical Professional Counselor with a Masters in Marriage and Family Counseling. Over the past 15 years, he has worked with children, adolescents, young adults, and their families in a variety of settings including schools, outpatient addiction clinics, private practice, and therapeutic boarding schools. He is a registered supervisor with the state of Idaho and enjoys providing supervision for master's level clinicians seeking clinical licensure as well as interns working on their LPC or LCPC degrees. Jake has an emphasis in trauma informed therapy and is certified in EMDR and Brainspotting. When he's not working with students and families in the wilderness, you'll find him hiking and running in the foothills of Boise, camping and climbing in the backcountry of Idaho, or mountain biking and snowboarding at the various Idaho ski resorts.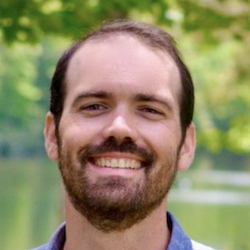 Joe Fuller LCSW-A, is a Primary Therapist at Trails Momentum, a wilderness adventure-based program for young adults ages 18-25. He is a Licensed Clinical Social Worker-Associate and completed his Master's in Social Work at the University of Vermont. In his practice, he takes an integrative approach inspired by strength-based, solution-focused, cognitive-behavioral, trauma-informed, mindfulness-based, and collaborative-relational practices. His experience and approach stem from working with Wilderness Therapy, Young Adult Transitional Programming, Restorative Practices, and Community Mental Health. Over the years, he has worked with teens and young adults living with and/or moving through a variety of challenges including depression, anxiety, learning differences, addiction, relationship challenges, and life transitions.