"Regulations" have taken on a burdensome connotation, but for parents in crisis, state regulation is another layer of protection for you and your child.
In my 20 years of working in and with programs for kids as well as serving on the Board of Directors of the National Association for Regulatory Administration, I find that the professionals I work with are interested in assisting families and ensuring quality therapeutic and treatment programs. Therefore, as part of the process of identifying the best treatment option for your child, it is worth your time to call the state regulator and have a 10 – 15 minute phone call with the local regulatory authority, whose purpose is to protect consumers of licensed programs (in this case, you, and your child).
You are in the throes of an important and challenging decision and you are up against time, cost, stress, and various other circumstances, take 10 -15 minutes to contact the regulator if the program is regulated. Reaching out to these regulating agencies will help demystify another layer of how treatment programs operate and are governed.
1. Ask the program if it is licensed: who licenses or regulates them and how to contact them. Each state, province, county, or municipality has its own requirements for licensure or government oversight. This can make it difficult to identify the right person to contact and how to reach them. Rather than doing this research on your own, ask the program who licenses or regulates them and how to contact them. Programs should be able to give you a name and phone number of who to talk to. If the program can't or is unwilling to provide this information, then proceed with caution and ask more questions. If you have hired a therapeutic consultant, ask for their thinking about licensure.
Now that you know that the therapeutic treatment program IS licensed here are some questions for an inspector:
2. What is the program licensed as? The government oversight body has authority to approve the program according to specific laws and rules. There is considerable variability from region to region in the scope and meaning of this approval. Ask the regulator what type of license the program has. Some parents I've talked to have made a faulty assumption of what the license really means. It will be helpful to know what the school or program is licensed or approved to do.
3. How often do you visit the treatment program? When was the last visit? This can vary quite a bit, but it's usually around once every 1-3 years. The regulator often coordinates their visit with the expiration and renewal of the license, but sometimes there are extra visits such as unannounced inspections, or visits in response to complaints.
4. Ask the licensor explicitly if they interview students, as well as employees. Interviews of kids and staff is fairly routine for licensors. If the licensor is able to share information from these interviews it may give you a sense of what the program is like from a unique perspective. Ask the licensor what is covered in the interview and if anything stood out to them.
5. What was the outcome of the last two visits to the treatment programs? Ask for a summary and analysis of these visits. If there were significant violations, what were they? Are those violations similar to other programs performance, or is the performance unusual? Request email documentation or a report of the visit. Ask if they would email you the documentation of the visit. Asking the licensor to send the report might prompt them to explain things they might not otherwise have brought to your attention.
6. What were the most recent allegations of abuse, neglect, or complaints (and what was the official response)? An allegation or complaint in and of itself is not necessarily a problem but it may give you insights of things to look out for. It is critical for adults to listen and investigate allegations of abuse and neglect. [Editor's Note: All treatment programs have policies and procedures should this happen, inquire.]
7. Do you have information online I can review about this program? Some regulators will have information, data, or reports available online to look a little deeper. This is entirely different than typical online review websites.
8. How can I make a complaint if something comes up? This is nice to know if needed and, hopefully you won't ever need to make a complaint.
9. Is there anyone else you recommend I speak to regarding this treatment program? The answer may be no one, however, some organizations have more than one level of oversight.
10. What is your opinion of this program? Would you recommend this therapeutic approach to your friends? Most regulators are prohibited from sharing their personal opinion of a program, but it never hurts to ask.
11. Would you please send me the Statute or Rule authority? Although most families are not interested in getting into the nitty gritty of state regulations, if you are one of those people who want this, you will learn detailed standards for your child's potential program.
I hope these 11 questions help you make a right decision for your child. Regulatory oversight provided by the government can sound pretty monotonous, but I have met many regulators over the years who are excited by their job to protect children and help treatment programs succeed.
About the Author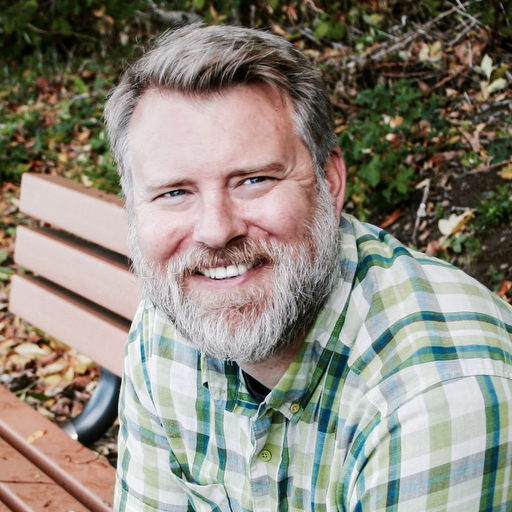 Tom van der Veen has worked with kids programs for over 20 years, most of it from a regulatory perspective. He currently manages the Children's Care Licensing Program in Oregon, is on the Board of Directors for the National Association for Regulatory Administration and works as a regulatory consultant. If you need help working through a regulatory issue feel free to reach out to him tomwvanderveen(at)gmail.com or 503-560-7611.
**** Editorial Note:
Not every state has regulations that govern wilderness therapy programs, residential treatment programs or young adult programs. If this is the case in the state where you are looking to place your child, troubled teen or in search of your own treatment, ask what the treatment program does to assess their own treatment quality and what standards do they use to measure up.
Many treatment programs are accredited by the state and a third party like the Joint Commission, CARF, Council on Accreditation (COA) and OBHIC (for wilderness therapy programs). You are asking questions about quality of care and standards to protect your child and ANY program should be able to answer these questions with ease. If they do not, then find another treatment option for your child.