Wilderness therapy programs and therapeutic boarding schools or residential treatment programs can be a significant resource for some teens and families. These programs provide a safe and structured environment where teens can work through a crisis point, address harmful or challenging behaviors, and gain emotional and social skills that will allow them to flourish. Because many of these programs are designed for short term treatment, families and educational/therapeutic consultants can be left searching for the right "next place" for their teenagers.
One way to set students up for success when they are leaving therapeutic boarding schools or residential treatment programs is to find a traditional boarding school that can help them hold onto the gains they have made and support them to continue their growth. Fortunately, many boarding schools offer smaller classes, one-on-one support, and built-in social opportunities to keep students on track academically and emotionally.
Here are five reasons to consider boarding school after Therapeutic Treatment or Wilderness Therapy Program:
Help Teens Avoid Slipping into Old Habits
When students return to the same environments they left before treatment, they can slip into the same habits that caused them to need to go in the first place. "Habit loops" are easier to break when you are in a new location. Rather than returning to their cozy room at home where they may have spent months refusing to get out of bed, at boarding school, they have the opportunity to create a new space to try out the skills learned in treatment. A student recently described his experience this way, "I had the chance to go home after being at a wilderness program to see if I could manage my schoolwork. But I fell back into some old patterns. When I did poorly in one of my classes, it impacted how I did in the other classes. I knew I needed more support."
Once the skills learned in treatment are practiced and engrained, students should be able to transition them anywhere – even back home – but it helps to practice in a new environment first.
Small Class Sizes and Academic Support
Wilderness and therapeutic programs do not always focus on academics because they want their clients to spend time building emotional and social skills. If the programs do include academic classes, the classes may be self-paced, online, or individualized. Because of this, many students coming from a therapeutic program need to "warm-up" to more traditional courses. They may need to work at a slower pace, have a reduced homework load, or benefit from academic coaching as they start to build their intellectual muscles. Some students may not be used to big classes and may need to start at a school with smaller class sizes. Overall, private schools and boarding schools have smaller class sizes and a smaller student to teacher ratio than public schools. Many boarding schools can provide learning supports and coaching, including structured evening study halls, which may be harder to access at larger schools.
Structure, structure, structure
Let me preface this by saying that not all boarding schools are structured, but many are! For students coming out of treatment, having a predictable schedule with lots of structure is extremely helpful. When students leave a therapeutic environment, it can often come as a shock to find themselves with unsupervised or unscheduled time. I can remember one student in particular, who for his first week at Rock Point, followed staff members from room to room during his free time because he was nervous about the rules and did not want to make a mistake. Our staff gently guided this student to make positive choices during his free time, and he learned to enjoy his new freedoms.
At Boarding Schools, students generally have more structured schedules than they do at home. There are often supervised social activities built into the day, whereas students may have to seek out these opportunities at home. Some boarding schools have staff on campus who are relational and remind students of the tools they learned in treatment programs and gently coach them to use their skills in their new environment.
The other advantage of a boarding school structure is that it already exists, and all the other students are following it! It is hard to create that kind of dependable structure and schedule at home when there may be siblings with different needs, and parents are working.
Building Independence
It's no secret that students who go to boarding school have to learn some independent living skills such as doing laundry, keeping their space clean, and managing their schedule. At Rock Point School, students also learn how to contribute to a community in many ways, from doing chores around the school to leading activities and meetings. Students can step into new roles at a small boarding school and try new things that they may have been reluctant to do at home or in a larger public school. During a parent meeting recently, a parent of a new student said, "She's stepped out of her comfort zone so much, she's making connections with teachers and peers, she's participating in physical activities which never happened in the past. She's even a leader in a hiking club!" The independence offered at a boarding school can encourage students to grow in unexpected ways.
Dormitory life offers students ways to keep building self-advocacy skills since there are always differences of habit within a shared room and dorm floor. Learning to navigate dorm life in an environment that has rules and support for students but is much less structured than a therapeutic residence helps students who plan to go to college. Boarding School is a step toward building independence while in a safe and supportive environment.
Friendships
Some teens who have found it challenging to make friends in the past find it easier at boarding schools. Because students work together, live together, and participate in activities together, shy or anxious students find it easier to connect with others. At Rock Point, because we are such a small community, students are open and accepting of one another in ways they have not always been before. A new student described making friends at boarding school this way, "People here have accepted me for who I am, and I feel good about myself in the community. In the past, making friends has been hard for me, but I don't feel like making friends has been hard for me at Rock Point School because of how understanding and accepting people have been towards me!"
The friendships students make at boarding schools are often extremely close and long-lasting because of the number of shared memories they make together. They enjoy traditions together, support one another, and make meaningful connections. There are endless opportunities to bond and build friendships, from weekend camping trips to impromptu dorm room dance parties.
There are many reasons to consider boarding school as the next step after therapeutic treatment or wilderness therapy, but the key is finding the right school for your student. Seeking a boarding school with additional support and structure is key for students coming from treatment. Still, it's essential to know what particular supports your student will need and make sure the schools you're considering will be able to provide these for your child. For further reading on the spectrum of boarding schools, you can check out the Rock Point School blog called Therapeutic Boarding School, Traditional, or In Between.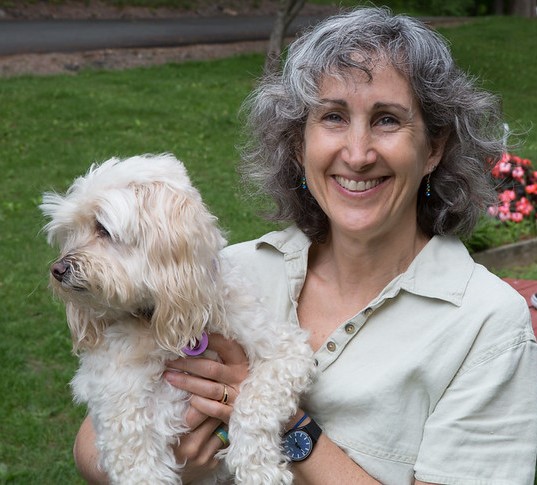 About the Author
Hillary Kramer, J.D. began working in Admissions at Rock Point School after working for years in the legal field and with youth in a social services setting. She has loved working with teens and families and is very pleased to be continuing that work here at Rock Point School, accompanied by her little dog Bosley. Hillary has recently given presentations at the national IECA conference, sharing her expertise in the field of admissions.