Wilderness therapy is a growth experience for the entire family. In order for lasting change to occur for your child, the family needs to be involved in the healing process too. Every parent's therapeutic journey during wilderness therapy is going to be different, but there are many things that all parents learn along the way about themselves and their relationship with their child.
Here are 9 things that parents learn through wilderness therapy:
1. Patterns that emerge in their relationship with their child.
Throughout wilderness therapy, parents learn a lot about themselves and their patterns within their relationship with their child. They build an awareness of their responses to their child's interactions with them, the emotions and thoughts that their child's challenges bring up for them, and how that contributes to challenges in their child's relationships with others.
2. Active listening and attunement.
Parents learn active listening and attunement skills throughout their wilderness experience. Active listening and attunement help children feel heard and understood. They also help parents develop a better understanding of what their child is going through at any given moment.
In both active listening and attunement, parents are able to mirror their child's body language and emotions. They become in tune with how their child is feeling and learn how to respond to their child's emotions. Parents learn to meet their child where they are emotionally and build empathy for their child.
3. Conflict resolution.
Throughout their wilderness experience, parents use attunement, active listening, and the things they've learned about their own patterns to help them resolve conflict with their child. These tools allow parents to better understand how conflict is affecting them and how that is contributing to conflicts with their children. Another communication tool used to manage difficult and challenging moments is called VOPP. V (Voice), O (Ownership), P (Perspective), P (Plan) is a tool that parents can put in place in a structured way to work through conflict with their child.
4. Establishing and respecting boundaries.
Parents learn how to effectively give and take space in their relationship with their child. Additionally, they learn to take responsibility for their boundaries while respecting the boundaries of their child.
5. The importance of self-care.
For parents of young people in treatment, a lot of time is spent focusing on caring for them and their healing journey. As a parent, reclaiming your own personhood separate from your identity as a parent is extremely essential in establishing boundaries. Being a person rather than just a parent is important for being an effective parent.
A major part of this is creating room in life again for forgotten or postponed passions or desires. While their child is away in treatment, they have time to focus on taking care of themselves while simultaneously taking part in family programming with their child.
6. Rebuilding trust.
For many families coming into wilderness, trust has been broken with their child. A major part of the wilderness process is reestablishing what it means to have a relationship with your child and starting over in your relationship with them.
7. The importance of celebrating incremental progress.
For many parents entering wilderness, they have a specific outcome in mind for their child and expect things to go a certain way. Throughout the wilderness process, parents learn to identify and celebrate the little steps towards the greater whole. They also learn to recognize what is in their control and what things they can do to take action in the present.
8. How to trust the process of change in themselves, their child, and their family.
Wilderness is an accelerated intervention, but things don't typically click in one or two weeks. Change is slow and methodical. You often have to trust that change is taking place even if it feels like it's not. Parents learn how to let go and trust the process of change in wilderness therapy.
9. Learning how to express their emotions again.
In wilderness therapy, we help parents learn to express their emotions during wilderness therapy sessions utilizing techniques such as "I feel statements".
About The Authors
Sarah McGahran, LCSWA, Trails Carolina Primary Therapist Trails Carolina, a wilderness therapy program for teens ages 10-17, where she works with the female adolescent group. She holds a Master of Social Work from the Simmons College School of Social Work and is a Certified Yoga Teacher. Sarah specializes in creating innovative solutions for attachment issues, resistant behaviors, rigid thinking, and anxiety. She is extremely passionate about helping teens further develop their sense of identity and celebrate areas of strength and growth. You will commonly find her mini Australian shepherd by her side at Trails while at work, or during her free time hiking, mountain biking, and running.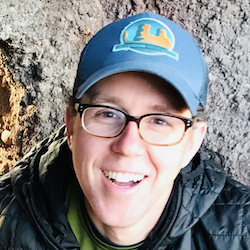 Jake Tucker, LCPC, Primary Therapist at blueFire PulsaR a wilderness adventure program for young adults ages 18-28. He is a Licensed Clinical Professional Counselor with a Masters in Marriage and Family Counseling. Over the past 15 years, he has worked with children, adolescents, young adults, and their families in a variety of settings including schools, outpatient addiction clinics, private practice, and therapeutic boarding schools. He is a registered supervisor with the state of Idaho and enjoys providing supervision for master's level clinicians seeking clinical licensure as well as interns working on their LPC or LCPC degrees. Jake has an emphasis in trauma informed therapy and is certified in EMDR and Brainspotting. When he's not working with students and families in the wilderness, you'll find him hiking and running in the foothills of Boise, camping and climbing in the backcountry of Idaho, or mountain biking and snowboarding at the various Idaho ski resorts.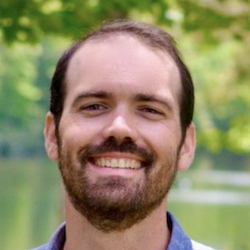 Joe Fuller, LCSW-A, is a Primary Therapist at Trails Momentum, a wilderness adventure-based program for young adults ages 18-25. He is a Licensed Clinical Social Worker-Associate and completed his Master's in Social Work at the University of Vermont. In his practice, he takes an integrative approach inspired by strength-based, solution-focused, cognitive-behavioral, trauma-informed, mindfulness-based, and collaborative-relational practices. His experience and approach stem from working with Wilderness Therapy, Young Adult Transitional Programming, Restorative Practices, and Community Mental Health. Over the years, he has worked with teens and young adults living with and/or moving through a variety of challenges including depression, anxiety, learning differences, addiction, relationship challenges, and life transitions.