When I was an Education Consultant, I traveled a lot. On a flight home, I once sat next to one of my colleagues' former clients. He admitted to me he was a "tough case." He went on to tell me that he would like to tell his younger self a few things, which would have made life and his experience in treatment easier. I wish I had recorded his off-the-cuff perspective. It was so real. There was a lot of laughter as he was describing the choices he made and what a "pain" he was to my colleague, which made me laugh harder.
With this in mind, I thought back to a former client, Amy*, who, to this day, makes me laugh when I get texts from her. She collects friends like coins and even when she was struggling in her early teenage years she had impressive insight. For example, Amy went willingly to a wilderness therapy program. She also went on to tell her family that she needed something "more" after wilderness therapy. Anyone who has worked with her, smiles when they hear her name because she treated adults courteously even when she was struggling the most.
Amy came into the office in DC when she was in 8th grade. Here is our conversation about her experiences as a "Troubled Teen"-aged girl.
AKoT: Where were you 7 years ago?
A.A: 7 years ago, I was finishing up a year at a traditional boarding school in the North East. I had been getting into trouble in my classes for misbehaving and not doing assignments. [Honesty was never been a struggle.] I had gotten in trouble numerous times already, for disrespecting authority in the residence halls, drinking alcohol and using substances. I had stopped trying and put all of my attention into my relationships with friends and trying to have as much fun as possible. I didn't respect myself or anyone else, and became very depressed and anxious about even the littlest things. My parents would reach out and I would ignore their calls, texts and effort to be in touch and support me. I knew that the school I was at didn't have the type of support and structure that I needed during such a vulnerable time.
[I enrolled] at a wilderness program. It was just what I needed at this time, and helped me realize what was going on in my life and why I had strayed off of the path I wanted to be on. I met with Jenney… again.
AKoT: Yup, your family and I met and I gave them options for Wilderness Therapy. I think you went straight there from your boarding school, my memory is fuzzy on the steps that occurred..
A.A.: The Amy today graduated from a traditional boarding school; you are now studying at a 4 year college, did Junior Year Abroad program… OH AND you are a varsity sports-playing superstar. I always knew you would be this person. Did you think you would be this person when you were in the wilderness or at a therapeutic boarding school?
As much as I would like to say yes, I know that without the experiences I had in treatment programs I wouldn't be where I am now and I wouldn't be the person I am today. I wouldn't know as much about who I am, where I want to go, and the things I do and don't want in my life.
AKoT: It makes me smile to think that you know this now. What part of your experience do you now put the most weight on in terms of the person you are today?
A.A.: There are a few things that come to mind:
The people that I met throughout the journey. The other 6 girls in my wilderness group and many of girls at therapeutic boarding school, and the guides [wilderness therapy staff], mentors [staff at her therapeutic boarding school], and therapists that I crossed paths with. They showed me a type of love and caring that was what I needed at such a dark and sad time. If I was going through a tough time and didn't think I could push through and face my problems head on, they would pick me up and guide me through it until I could do it on my own.
Realizing that my good qualities heavily outweigh the bad. That goes for myself and for the people around me. I learned to trust myself and others. Wherever I went, I was able to make friends and have a positive effect on the people that I met. It showed me how strong I am and how powerful I can be when I use my strengths to good use.
AKoT: What would you say to your younger self now?
A.A.: If I could go back and talk to my 15 year old self, I would tell her to trust that everyone struggles and goes through hard times. Trust that just because I might have needed something extra, some more support and more people to take the time and listen to be, it doesn't make me weird or abnormal. It just makes me me. Trust that you are not alone and that people care.
AKoT: You have a traditional family & still do. Did your family change at all when you were in programs?
A.A.: Nothing huge changed. Overall, there was much more understanding and patience from everyone. My parents did everything they could while I was in the programs to be on the same page and work with my therapists and counselors. They worked on changing things that might not have been working for them and met me halfway. I always felt supported and I know that if they struggled with something they would work to figure it out just as they hoped for me.
AKoT: What would you tell a friend who is 18+ who is looking at a treatment program? Or what do they need to know that you wish you could have heard back then?
A.A.: It's not going to be easy, but it is going to be worth it. It can be scary going through something that your friends might not also be going through, but through this process, you will meet people who will change your life. You will meet people that you connect with in ways that you didn't know were possible. And you will have some of the hardest and most rewarding experiences in your life. I remember days when all I wanted was to be home, laying in bed with my dogs, not thinking about any of the bullshit I was going through. But I also remember the days when I was so happy, living with great people and having life-changing experiences whether it was hiking, camping, making fires or just hanging out with friends who were going through very similar experiences to me.
AKoT: What would you tell a parent who is thinking about treatment options for their high school-aged son or daughter?
A.A.: It's so important to work closely with an educational consultant or potential programs to make sure that it is the best possible fit for your child. Every program is different, but there are so many options and the right one is out there.
It's scary and unfamiliar, but there are people who are experts in this field and who want to help you in any way that they can.
It is a hard process sending your child away from home to a treatment program, but it's important to think about how much it can help and that your child might just need something different and a change of scenery.
AKoT: Amy, thank you for answering questions and continuing to be honest and direct. There are parents out there and even teens or young adults who are reading this and thinking this must not be real. Sadly, for them, they do not know you and I have been the lucky one on the sidelines seeing you make tough choices with grace, even when you were not totally excited about the decisions. Thank you for sharing your voice. I cannot wait to see where you go post-college.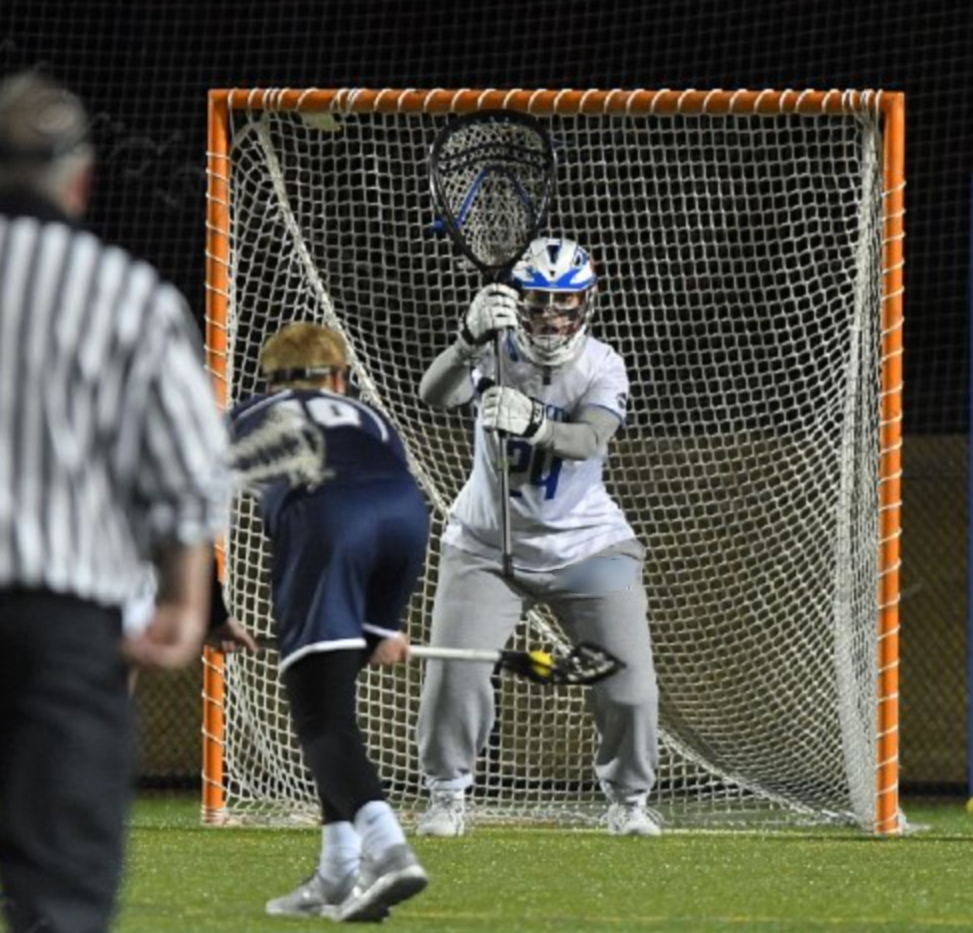 Amy Allerton* is now in junior in college at a liberal arts college in Massachusetts. She is studying psychology and sociology. She attended a wilderness therapy program and residential program before transitioning to a traditional boarding school for 3 years. All of these schools were located on the east coast. Currently, a Junior in college who recently returned from studying abroad in Sweden, life is very different now than it was when she was 15 years old and she went off to the wilderness. She grew up outside of Washington, DC. and is thinking about becoming a clinical social worker or psychologist.
* Name is changed for confidentiality.