Updated March 30 with an additional podcast.
According to Edison Research and Triton Digital, more than 62 MIllion Americans listen to podcasts each week. This is up from 19 million in 2013. There are over 800,000 active podcasts and +54 million podcasts episodes available worldwide. I am a huge consumer of podcasts. My love of hearing people talk started with talk radio in the 1980's with Sally Jesse Ralphel on TalkNet.
The Family Choice Behavioral Healthcare Industry (FCBHI) has not escaped the podcast trend because I am what marketers call a "power" listener of podcasts, meaning I listen to over 5 hours a week. The podcasts below focus on the interview podcast format. These podcasts are actively updated for families and professionals to introduce the founders/owners of these programs, lay out what drives the professionals in the varying different types of treatment program, to discuss why a particular therapeutic approach is in action at a treatment program or wilderness therapy program or just some good old fashioned parenting support and coaching. These podcasts are an opportunity to hear directly from the professionals who founded a treatment program you are investigating, or who work at a wilderness therapy program you heard about or a therapeutic consultant or professional who you have been advised to work with to support your process as a family.
Andrew Taylor, co-owner and Executive Director of Pure Life Costa Rica*, a wilderness adventure therapy program. Andrew's podcast, In the Trenches, launched in 2017 with over 35 different episodes that span from adulting, growing up and young adult treatment, interventions, research and then conversation about tough topics. Andrew often reflects about what he is learning or how he is affected by the person he is interviewing.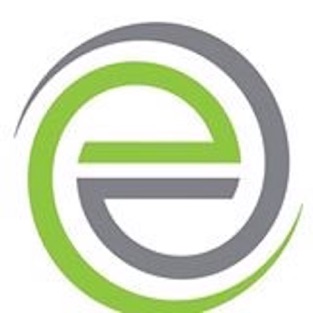 Evoke Therapy Programs podcast*, Finding You hosted by co-founder, owner, and clinical director Dr. Brad Reedy. With over 295 episodes, Dr Reedy's podcasts mirror the webinars Dr. Reedy has done for years for Evoke's Wilderness Therapy Programs' families. The content from webinars helps inform this publicly-available podcast. He often reflects on his own experiences with his children and his life as part of the podcasts.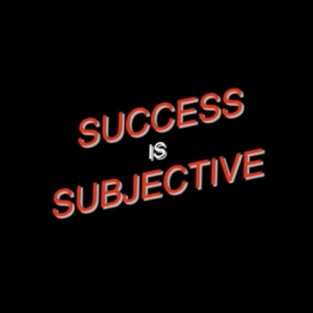 Lilley Consulting*, in 2020, launched the Success is Subjective podcasts with 5 episodes online this podcast is about professionals who took a break from life at one point or another to grow up and reassess their life. This podcast is hosted by Joanna Lilley, MA. Her podcast reveals young adults and parents who are struggling right now, providing a more complete spectrum of typical experiences to 'normalize' the scrapes and tackles that occur in young adulthood.
Dr. Brandon Park co-hosts with Marisa David, 'Neurodiversity University', launched in 2019, with seven episodes released. This podcast focuses on education about everything under the neurodiversity profile (and more) – fetal alcohol syndrome, neuropsychological testing, autism spectrum disorder, Aspergers and students with diverse diagnoses, and misdiagnoses that these students receive with neurological differences. Dr. Park, the founder of New Focus Academy has regular conversations explaining the brain and its complex functions.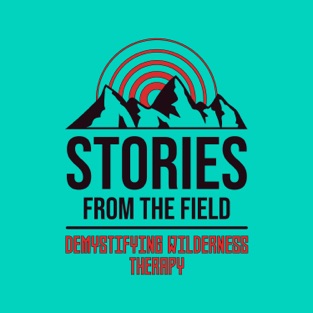 Will White reworked his doctoral dissertation on the history of wilderness therapy into the book "Stories from the field: A History of Wilderness Therapy". Dr. White is an owner of Summit Achievement (ME)* and has worked in wilderness therapy for over 30 years. In 2018, Dr. White expanded from written to spoken storytelling, in Stories from the Field: Demystifying Wilderness Therapy, The podcast and now has over 70 episodes, with new stories added weekly. Each season focuses on a particular type of professional in the field of wilderness therapy programming. The title says it all, if you are looking to understand wilderness therapy, a particular wilderness therapy approach or understand more about the people who work in wilderness therapy.
These podcasts focus on the interview podcast format and although hosted by an owner, are not tied exclusively to that treatment program. Their guests are from other programs or professionals who reveal trends, ideas, anecdotes and legends stories and are not tied to one particular model. Podcasts can be B2C marketing communication channel and these podcasts are more of a 'softsell' in the market. Like everything else that you do as parents investigating treatment or a type of intervention for your child or young adult — be a savvy consumer. Ask questions, challenge skepticisms you have and I hope you will listen to a few of these podcasts on your journey to make a choice for your child and family about a therapeutic intervention because there is no straight line and these podcasts remind me of that every time I hear one of them.
Please check back later, as this blog will be updated often to reflect additional podcasts as podcasts continue to grow.
*Full Disclosure, this treatment program is an advertiser on this directory allkindsoftherapy.com.
About the Author
Jenney Wilder, M.S.Ed launched All Kinds of Therapy in 2015, as the only independent online directory for the Family Choice Behavioral Healthcare Industry. With an impressive case of ADHD and her starter career in the 90's in Silicon Valley, the dream for creating a website with features like side-by-side comparison and an integrated newsletter was born. Jenney stopped counting treatment centers and all types of schools that she has visited when she hit 500 many years ago. She was the sponsoring author of the only Economic Impact Study of the Family Choice Behavioral Healthcare Industry, which revealed the only true financial figures about this industry (in Utah). Jenney has a Masters in Special Education from Bank Street College (NY) and a Bachelors of Arts focused on History from Wheaton College (MA).