Director of Admissions
Bill Newman
Physical Address
4382 Cascade Road
Lake Placid
,
NY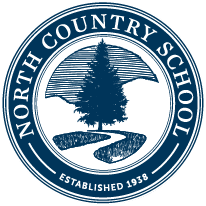 northcountryschool.org
Founded in 1938, North Country School (NCS) sits in the heart of the mountains in the six-million-acre Adirondack Park, of which two million acres is forest preserves. NCS has long practiced a progressive, hands-on, and place-based education for boarding and day students in grades 4-9. Our 220-acre campus includes: * extensive vegetable and flower gardens, * a working farm * a maple sugaring operation, * a six-trail ski hill, * a thirty-six-route rock climbing crag, * 2 riding rings, * over 3 miles of recreational trails, * a state-of-the-art performing arts center & teaching/learning kitchen. North Country School serves children who come from diverse backgrounds, cultures, and countries and provides a humanistic education rooted in respect and responsibility for self and others. At NCS, the students are known well by the dedicated, multi-talented adults who teach and care for them. NCS's unique academic programming includes an engaging traditional core curriculum and hands-on projects alongside signature programs in the arts, farm, and garden, outdoors, and community life. With extensive offerings in the studio and performing arts, outdoor activities from horseback riding to ice climbing, and barn and garden experiences like watching lambs give birth or harvesting vegetables, NCS provides a variety of venues in which every child can find success.
General Information
Privately Owned
North Country School, Inc.
Call for more information.
General Information
Call For More Information
Call For More Information
Mission Statement
Strives to create a community that gives children the self-confidence, knowledge, skills, and values to lead satisfying and productive lives while contributing to their world. PHILOSOPHY We believe that children become confident and resourceful individuals when they try new experiences and cultivate their skills toward mastery, with the guidance of caring adults. We believe that teaching and learning are most successful when intellectual activity is linked with practical experience. We are committed to simple and sustainable living, making responsible choices about our use of resources. We are committed to sustaining a diverse and nurturing community that supports individual growth and creativity, develops resilience, and promotes social responsibility.