The word "Transgender" brings up different emotions for various people. The continuum of understanding of this topic depends on a variety of factors, including whether or not one has acquaintance with someone who identifies as transgender, as well as personal views about human identity and tolerance for differences. This topic has become more and more prevalent in the media and pop culture through celebrities like Laverne Cox. Just this past Sunday there were two articles in the New York Times: one about a teenage pop star and the other about a Brazilian volleyball star who both identify as transgender. According to a 2016 survey by Greenberg Quinlan Rosner Research, commissioned by the Human Rights Campaign: "only 35% of likely voters in the United States, personally know or work with someone who is transgender". However, that is more than double the 17 percent who answered 'yes' when asked the same question in 2014. As the community understanding grows, treatment programs are also learning to meet the unique needs of these individuals.
A great example of this is the Gender Education DeMystification Symposium (GEMS) that took place in Salt Lake City, Utah in February 2018. There were 200 people expected at the 2-day conference, but organizers had to quickly adapt when 40 more professionals and students jammed into the conference room to learn, expand, question and grow. Dialogues like this one, led by Beck Gee-Cohen, MA LADC, are happening in teen treatment and young adult programs around the country, between professionals, families and students. I met Beck after his pre-conference workshop "Connecting with Our LGBT Clients." What I learned is… there is a lot more for me to learn!
AKoT: Beck, first I would like to start off with you introducing yourself and the work you do.
I have worked in the field of addiction and mental health for about 10 years now. I have a bachelor's degree in sociology with an emphasis on gender and sexuality, and a master's degree in addiction counseling. Being a trans person in recovery, it has always been my passion to work with the LGBTQ community in recovery. Over the years, I have been working with treatment providers, families, clients, and other institutions to provide training and consultation regarding the intersectionality of LGBTQ identity, recovery, trauma and mental health.
AKoT: You consult with treatment programs for staff trainings and assessing a program's LGBTQ methodology. With that expertise, please share how you think a family should start evaluating treatment programs for their transgender or gender-expansive teen or young adult?
Housing Provisions: I would ask a treatment program specifically how they will be rooming your child. Many programs will room based on sex assigned at birth or automatically put the client into a single room. Many treatment programs are not versed in understanding state laws specifically discussing placement of transgender clients. In most cases, states have ambiguous laws around client rooming. It would be up to the policies and procedures of the institution to establish these rules.
Professional Development is the next area to ask about.
How much training has the ENTIRE staff received about the LGBTQ community?
How often?
When was the last time the program refreshed that training? When was the most recent training for employees?
AKoT: Housing Provisions and Professional Development reveal how well the treatment program serves their trans clients and creates a professional community. What other intentions and policies are needed to serve transgender teens?
Most programs that I have worked with over the years say they work with transgender youth but the only way that they actually "work with" them is by admitting them into their program. There really is no in-depth work on gender in these particular programs.
Now, gender may not be the presenting issue all of the time, there are other things going on. And some young people may not want to address it. However, one of the most complex traumas, I believe, is the trauma of invisibility.
If you don't see me, I feel it. In many ways treatment centers that are "accepting" transgender clients are really just taking the client in, and "dealing" with their 'transness' as it comes up. What treatment centers do not understand is that gender and sexuality are really the foundation of a person. And if we are not addressing it, we are ignoring and amplifying relapse potential.
AKoT: <GULP> How can a family find a treatment program that is *seeing* the client? And that the program is really understanding the change and assessing what the treatment entails; is really gender affirming and using that model of treatment?
It's about asking the right questions prior to treatment or having a (therapeutic placement) consultant asking the right questions.
During the treatment episode, it's about talking to your child. Ask them if they think they are feeling seen. Ultimately, they know, and we need to listen to them. When you go to Family Week [program's scheduled workshop like this one], is it being addressed in the sessions, both individual and in group process?
Granted, it can be difficult to assess a treatment program from the outside, especially as a family that is struggling with their young person dealing with overwhelming mental health and/or substance use issues. At the time of needing a residential treatment facility, you are most likely in an emergency state, and it can be difficult to ask the right questions, or take the answers at face value. That is why it important to reach out to those who may know programs more intimately and can give an honest review of how their program works with trans or gender expansive youth.
AKoT: When you are consulting with programs about serving their trans clients, what is the first thing you always give feedback about? Or how do they most commonly need to change?
Assessing programs starts upon the first phone call. I always do an initial phone call. Because even if there is an affirming clinician (there is "always" one), how am I supposed to get to them if I don't get passed the intake call?
Does Admissions ask me about gender?
How are they asking me?
How do they answer my questions?
If they cannot answer my questions, I KNOW that the whole staff has not been trained appropriately right from the start.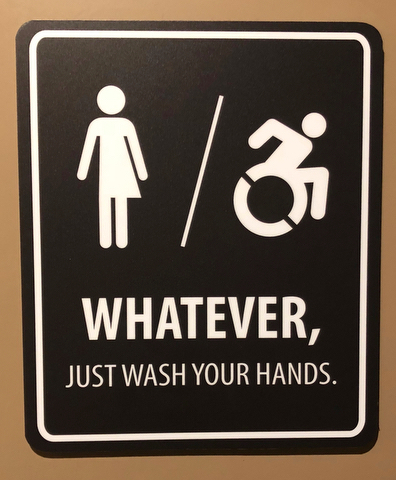 The next thing I do while visiting is look at my surroundings. I ask myself, do I feel safe here? It is the first response for many who are trans or gender expansive. This is the initial/intuitive response to a new place. Yes, a place can be new, and new can be scary. But I shouldn't feel unsafe. I look at the bathroom situation, I look around and see what's on the walls, what is on the bookshelves. I ask myself, is it safe to come out here? Or, is it safe to be who I am here?
There are many more aspects, but looking through the lens of a client is a safe place to start.
(Editors Note: Unless a crisis situation prevents it, AKoT believes that all families should visit a program before enrolling a teen/young adult.)
AKoT: So, you look for the culture of the teen treatment program, the non verbal clues. What else do you think that a family needs to know, ask, or be on the lookout for?
The first thing to look for is the automatic "yes" with no follow up explanation about how they serve the trans or gender expansive client. If you were to call a treatment center and ask them if they take trans clients, I would say 9 out of 10 times, you will get the answer "yes". This is the most painful part of this process.
Because how do we know if they are getting treated with respect?
How do we know if they are being asked about their gender/sexual identity and having that dialogue facilitated throughout treatment rather than just upon intake?
AKoT: Agreed. What a treatment program says on the phone and what they do in action can be very different.
Absolutely. Professional/Experts/Consultants or Interventionists know this too; their response to your gender/sexuality inquiries for your child should comfortably and completely explain why a particular program may or may not work. Defensiveness or surprise by a "professional" is a warning sign here.
AKoT: What I have learned from this is that professionals and families in search of treatment for their teenager (or young adult) should go back to the basics of program assessment. One should look, experience and ask how the program is working with the clients that have specific needs, and, if the answer is boilerplate, with no explanation of how or why the work is being done, ask for further explanation or walk away.
AKoT: Beck, Thank you for your time and for allowing me to follow you around the GEMS conference. Should someone want to get in touch with you, what is the best way?

Beck Gee-Cohen, MA LADC
Beck@bgcbridge.com
(651) 900-3404
Full-Disclosure: All Kinds of Therapy has many programs that list that they work with transgender teens and transgender young adults. At this point, there is only one place in an advertisement where programs can elaborate on the work they do with gender expansive or trans clients. It is in the description area. Advertisers make the choice to include or exclude "transgender" in their expertise description.