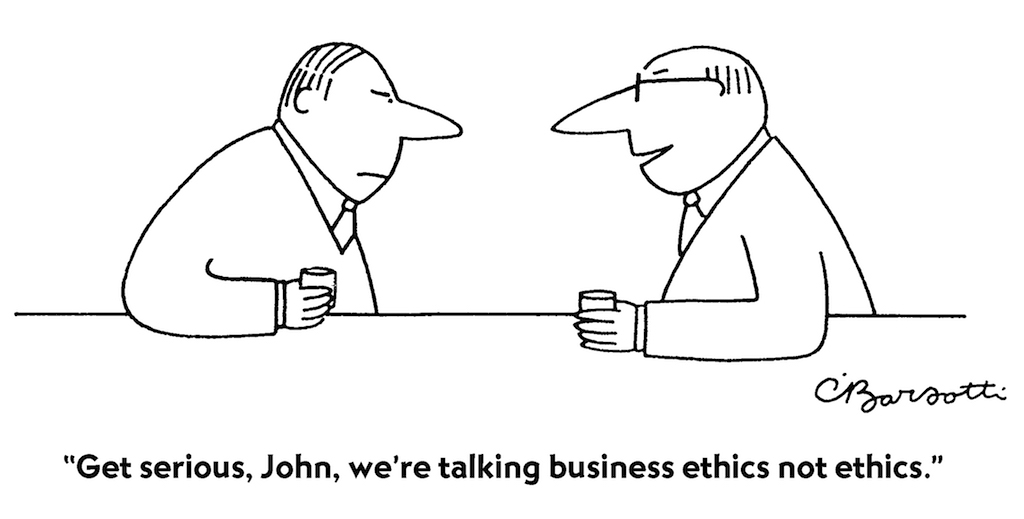 According to the Substance Abuse and Mental Health Services Administration (SAMHSA), 'spending on Substance Abuse treatment is projected to increase to $35 billion in 2014.' Note: this blog is being written in 2017. This increase in consumer dollars means the business of treatment makes the industry of treatment a 'Growth Industry' in Wall Street terms, and even more so nowadays as the opioid epidemic explodes. American Addiction Centers (AAC), a collection of treatment centers which went public in 2015, was a darling of Wall Street, briefly, until their unethical practices were unmasked. Right now, the state of Florida is trying to manage millions of dollars of lawsuits accusing unscrupulous "body brokers" and their shady sober home programs. To paraphrase P.T. Barnum, when there is money to be made, some people do illegal and unethical things. In other words profit invites innovation but also expedience and greed.
As All Kinds of Therapy warned in 2015, this remains a buyer beware market.
Let's first agree on definitions: the Online Oxford Dictionary says ethics are "moral principles that govern a person's behaviour or the conducting of an activity." A major principle of ethical consideration that often is camouflaged or even purposely buried, is the possible "conflict of interests" between programs and directories highlighting programs. When you search for drug rehab or rehab or teen treatment or any of the myriad of other options out there you find directories, similar in looks to All Kinds of Therapy but beneath the surface, very different at the core.
Why? Because many of these directories are a focused aspect of a sophisticated marketing campaign for specific programs, and not to inform families in need. And so the buyer must be hyper aware, since many online 'directories' are SPECIFICALLY obscuring the full picture of options and instead goading viewers into a very select set of choices: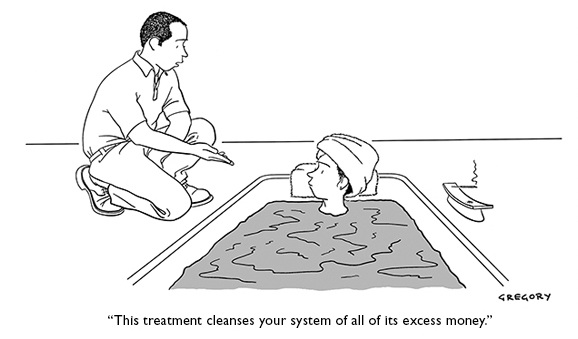 Treatment program(s) that publish an online directory of only their programs and then declare the restricted search results as the best or only treatment.
Treatment programs that own a directory of what appears as vast options and lists more than their programs, but when you call the 800 number, you are directed to only their treatment programs. To the innocent user of the directory, it appears that the results show many if not all treatment programs out there. But each of the toll-free contact calls are rerouted to one number that goes to the corporation's operators.
Directories that show the 'Best' or 'Premier' type of Treatment Program but only lists the treatment programs that pay them an advertising fee.
Directories managed by a LLC separate from the professional's other business that is placing clients in treatment programs and the end user can not see the Shell Game that is being played.
Treatment directories where people at the 'Call Center' receive a discount at the treatment program they are recommending (this was common in the early 2000's and still may be occurring. (Caveat Emptor, please!)
[Side note: If your family is using a referring professional, that referring professionals should have vast options and regularly refer to more than just a few programs – and impartial reasons why you are receiving the particular program(s) recommended for your family member.]
If you are looking for treatment, or in a state of chaos and emergency for your loved one, stop, pause and breathe (seriously, take a breath). Keep asking the little nagging questions, along with the Big Picture ones. Find a person and a website that has ethics that are clear and direct. If you have questions, seek out an independent consultant or interventionist to help guide you along the path.
How do you find the people/directories that are ethical?
Ask questions and do not stop until you are satisfied. "… every question is a cry to understand the world. There is no such thing as a dumb question" (Carl Sagan). If you are using a directory, consider the questions below as you are digesting and breathing.
Who is the owner of the website?
Seems simple, but is is not. When I review websites, there is not always an owner, board of directors or team associated with the website; the owner is often some forgettable company name. Because I worked decades in the field, I know about the additional LLC's that owners have or conflicts of interest that may arise from a referent personal vs professional relations. If it takes you more than two clicks to find who the owner of the directory is — FIND ANOTHER RESOURCE.
All Kinds of Therapy receives an email, more than a few times each month, from a 'directory' or '.org' which is not what it appears. They want All Kinds of Therapy to link to them on the Resources page. If I can not clearly and quickly see who the 'nonprofit' is (the owner of the directory and their mission, vision or values), I pass on them.
Are there transparent websites?
Yes, Psychology Today, a magazine, advertises professionals and treatment programs and they are, overtly, a subscription-based directory. What you will not find is declarations or promises regarding the efficacy of the treatment program or professional.
Are all the professionals listed in a directory ethical or are the treatment options ethical?
There is no way to truly verify the validity of therapists, interventionists, education consultants and even treatment centers. There are always professionals and treatment providers who have had bad experiences (Online Reviews blog). There are too many variables for each person. Understanding who the treatment center serves, how they work with that client and family system is key to finding a match and ethical treatment options.
Is the treatment program accredited? If so, is the accreditation credible?
Third-party accreditations can be an authoritative judgment of a program; many of the accreditation bodies have comprehensive, well-resourced evaluations.
Here are a few national accrediting bodies for residential treatment types and wilderness therapy:
[Side note about member "associations" vs. accrediting bodies: Although treatment programs and referring professionals pay for their association memberships, membership does not convey any accreditation.
Additionally, the profession of placement providers is unregulated.
If your referring professional is licensed to do therapy, understand that that therapy license does not convey accreditation to do placement; licensure has nothing to do with the range and depth of the treatment world. Like heart surgeons, there are referring specialists whose practice gives them feedback day in and day out; your job is to assure your specialist works with clients exactly like your child.]
Does the professional or treatment provider define and publish a success rate? If so, then who is the independent party that is validating the treatment success (independent university, association, etc.). When something seems too good to be true — QUESTION IT! (Again, remember there are no stupid questions.) And specifically, what metrics are they using to define success?

I would like to end on several positive notes, starting with the movement toward transparency and ethics that is getting stronger each day.
There are quality directory websites, with comprehensive and honest information. And even the ones that are not transparent might give you the name of a good treatment program, but do your homework.
There are ethical referrants and professionals who are creating associations and organizations to ensure transparency:

Therapeutic Consulting Association (TCA)
A private Facebook group & emerging professional organization, Unite for Ethics Now

There is now an extremely active task force in Florida to combat the patient brokering and shady practices of Sober Homes.
Google is removing lucrative "rehabs near me" Adwords campaigns and other combinations to stop fraudulent rehabs after "Searching for Help" article highlighted unscrupulous "lead generation" schemes (Cat Ferguson, the Verge, Sept 7, 2017)
As of April, 2017, the FTC is also contacting social media "influencers", warning them to tread very carefully to not purposefully obfuscate their relationships with "unaffiliated" programs. "The FTC's Endorsement Guides provide that if there is a "material connection" between an endorser and an advertiser – in other words, a connection that might affect the weight or credibility that consumers give the endorsement – that connection should be clearly and conspicuously disclosed, unless it is already clear from the context of the communication."
And my favorite "good news"…
AAC is no longer the darling of Wall Street.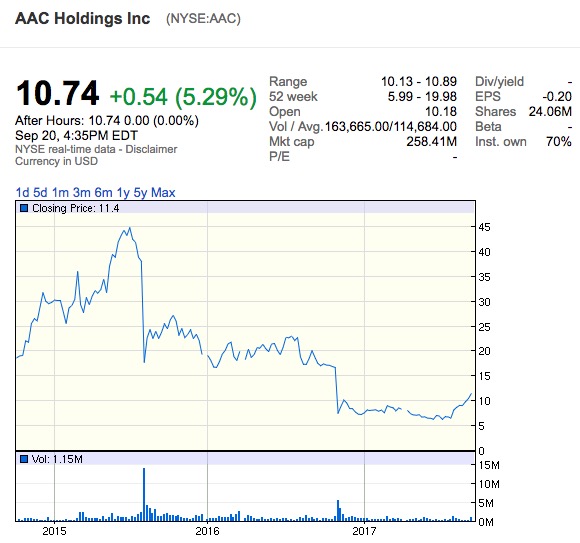 Full Disclosure
All Kinds of Therapy is an advertising-based website that does not refer clients to treatment programs. However, the owner's spouse does co-own a treatment program. As you can see on the About Us page, you can see me, read my story and research me on the web. Am I self promoting AllKindsofTherapy.com in this, and the blogs? Yes.
At the end of the day, I believe all families, professionals and treatment providers should be able to find out who the ownership is and how they make their money. Along with honest information, there must be transparency from the website to the user and from the referent to the referral. Our goal is to show treatment programs around the country and beg more questions than any website can answer.
About the Author
Jenney Wilder, M.S.Ed launched All Kinds of Therapy in 2015, as the only independent online directory for the Family Choice Behavioral Healthcare Industry. With an impressive case of ADHD and her starter career in the 90's in Silicon Valley, the dream for creating a website with features like side-by-side comparison and an integrated newsletter was born. Jenney stopped counting treatment centers and all types of schools that she has visited when she hit 500 many years ago. She was the sponsoring author of the only Economic Impact Study of the Family Choice Behavioral Healthcare Industry, which revealed the only true financial figures about this industry (in Utah). Jenney has a Masters in Special Education from Bank Street College (NY) and a Bachelors of Arts focused on History from Wheaton College (MA).