Updated March 29, 2020 to reflect 2020 pricing and additional updates. Updated February 2021 with updated links to support additional questions for families on their search for assessment in wilderness.
All Kinds of Therapy surveyed 28 different wilderness therapy programs (many list their facts on this website) in March of 2020 to find out the average cost per day. The wilderness programs operate in 14 different states and one other country. The average cost is currently $558.00/per day and the average enrollment fee is $3194.* The first time this survey was performed was the summer of 2017. 2017 there were 25 different wilderness therapy programs. The price per day has increased by 9% since 2017. The enrollment fee* has been raised 28%. Do not stop reading; like everything else on allkindsoftherapy.com there is a great deal of nuance to the numbers and recommendations to help parents parse the data and investigate the declarations before making your final enrollment decision.
This industry is evolving, growing, and changing day today especially in light of the Covid-19 pandemic where their admissions guidelines are pivoting daily as CDC, WHO, and state licensing guidelines shift to what seems like daily. How to keep current students, field staff, and therapists safe while safely adding new clients is of the utmost importance. Before the pandemic, the wilderness therapy programs have been working hard on research and requiring national appreciation from a third party to be a member of their organization. Of the 28 programs that participated in the 2020 survey, 16 of them ARE accredited by AEE. It is important to note that not every state requires licensing for Wilderness Therapy, especially for 18+-year-old clients. Wilderness Therapy Programs that do not have a state license requirement generally follow the guidelines, but do not have to go through an onsite third-party evaluation.
Does insurance cover wilderness therapy programs?
The short answer is, it depends.
The longer answer is, wilderness treatment is moving to become more affordable and insurance is one of the ways this is happening. While most require families to commit to paying out of pocket, recently there is a lot of progress in terms of insurance reimbursement. This happens in two ways. The first is seeking reimbursement for the formal therapy component. Depending on the wilderness therapy program, their model, their license, your child's diagnosis, and your insurance plan, it is sometimes possible to get out-of-network reimbursement for individual, group, and family therapy sessions that happen during the course of treatment.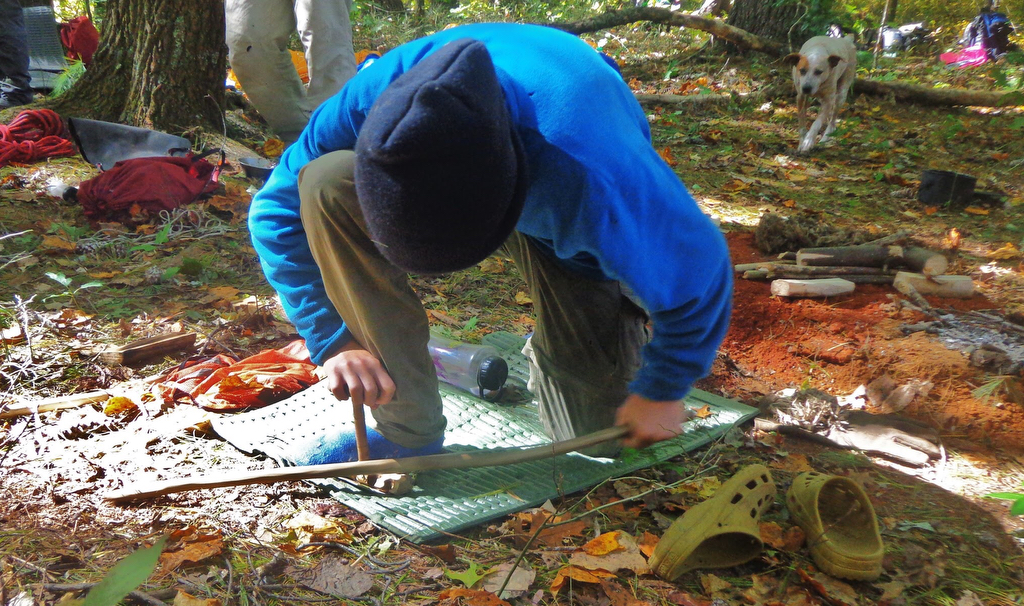 The second financial relief is that families are seeking (and receiving) a lot more reimbursement for wilderness therapy as a form of short-term residential treatment.** An example of this comes from Gil Hallows, Executive Director of Legacy Outdoor Adventure in Utah, "verifying benefits and getting pre-authorizations proactively, Legacy is able to assist many families getting their sons into treatment who cannot afford to pay the full price of wilderness therapy upfront." Gil went on to further explain, "clients have been getting an average of about half of the total cost paid for by insurance." Many other wilderness therapy programs have seen families recover as much as $20,000 of the cost of treatment, because of the types of (specialized) treatment that they are receiving.
While most insurance companies will initially deny this type of treatment, there are multiple grounds for appeal, and with support from people who understand insurance claims, families are able to recover much larger percentages of the program cost. This type of approved coverage is on the rise for two big reasons. First, as of July 2017, there is a new insurance code specifically for wilderness therapy. Research being conducted by the National Association of Therapeutic Schools and Programs (NATSAP) and Outdoor Behavioral Healthcare Council continues to legitimize the work being done in wilderness therapy. Second, there are several class-action lawsuits that are occurring against insurance companies* over the past several months. Once families have gone through the extensive appeals process with insurance companies, there are many cases where the claim is still denied. Expert review indicates that the denials are illegal under federal law, which requires that if the insurance company provides intermediate care for medical issues under a specific policy, they must also provide intermediate care for mental health care (Mental Health Parity Act). The precedent of class action lawsuits provides additional leverage for families seeking reimbursement. While there is still no guarantee of reimbursement for families, the improvements in this area are incredibly encouraging.
And now for the insider tip: all the programs surveyed for this blog operated 365 days a year. Enrollment in wilderness therapy (and residential treatment programs too) ebbs and flows, with summer being the busy season for Wilderness Therapy. Enrollment is lower in the winter, and there might be a scholarship available if you enroll during the slower months. According to All Kinds of Therapy's 2015 Economic Impact Study revealed all the treatment programs in Utah scholarshipped and discounted $19,385,587. This averages out to $328,569 per program in that year (note: this total includes residential treatment scholarships/discounts). There are also non-profits that are dedicated to supporting families and making sure that more than 1% are able to attend wilderness therapy programs.
Why are wilderness therapy programs expensive?
Accessing large enough tracts of land often requires programs to contract with state and federal land managers. Permitting to operate on public land is not cheap.
President Obama's Executive Order #13658 signed in 2014 increased minimum pay requirements for field staff in wilderness therapy operating on federal land. Industry competition means that this particular, common hourly rate increase raised most starting field staff pay.
To retain excellent field employees in a gratifying but also grueling job, programs provide full-time staff with benefits and health insurance.
Staffing ratios are high, generally 1:4, and often higher depending on the time of year or particular student behaviors.
Most states require teen wilderness therapy programs to be licensed. This (valuable) level of oversight requires employees to complete annual certification, ongoing and specialized training and requires company management to remain responsive to customers and regulators.
Most wilderness therapy programs accredited by a third party outside the state to ensure safety and risk management by joining CARF, Joint Accreditation, or as members of OBH and credentialed by The Association of Experiential Education (AEE). Most participate in a longitudinal monitoring research project and subscribe to comply with and continue developing best practices. 16 of the 28 of the programs in this survey are AEE accredited and two others are in the process of accreditation.
Many of the wilderness therapy programs surveyed helped create and continue to participate in the independent research being done for wilderness therapy programs. Their goal is to ensure safety, measure effectiveness, promote best practices, and produce data that helps in the quest to obtain more insurance coverage.
Wilderness Therapy programs employ state-licensed, master's and Ph.D. credentialed therapists who are choosing office hours in the outdoors.
17.9% of employees in Utah wilderness therapy programs have Masters or above.
58.5% of Wilderness Therapy programs that operate in Utah reported in 2015 that they have Bachelor's level employees working in their program. This is a skilled workforce.
Are all Wilderness Therapy Programs for profit?
No, they are not.
There are specialty types of wilderness therapy besides focusing on particular age groups – there are religion-based ones, and two non-profits wilderness therapy programs. Many of the wilderness programs partner with nonprofits or offer sliding-scale pricing.
How to find the right wilderness therapy program?
All of the adolescent wilderness therapy programs keep gendered groups but many also distinguish specialty tracks (specific groups) for helping clients with autism spectrum disorder (ASD), video game addiction,, sexually maladaptive behaviors/sex addictions, or substance use/addiction/recovery). Where wilderness therapy programs differ is how the wilderness is used to effect change for the client, including the model, practices, type of client, group size, therapist in-field time and terrain/location, and inclusion of specific "adventure" components. These are some of the nuances that you or a therapeutic consultant or interventionist want to parse out before making a choice.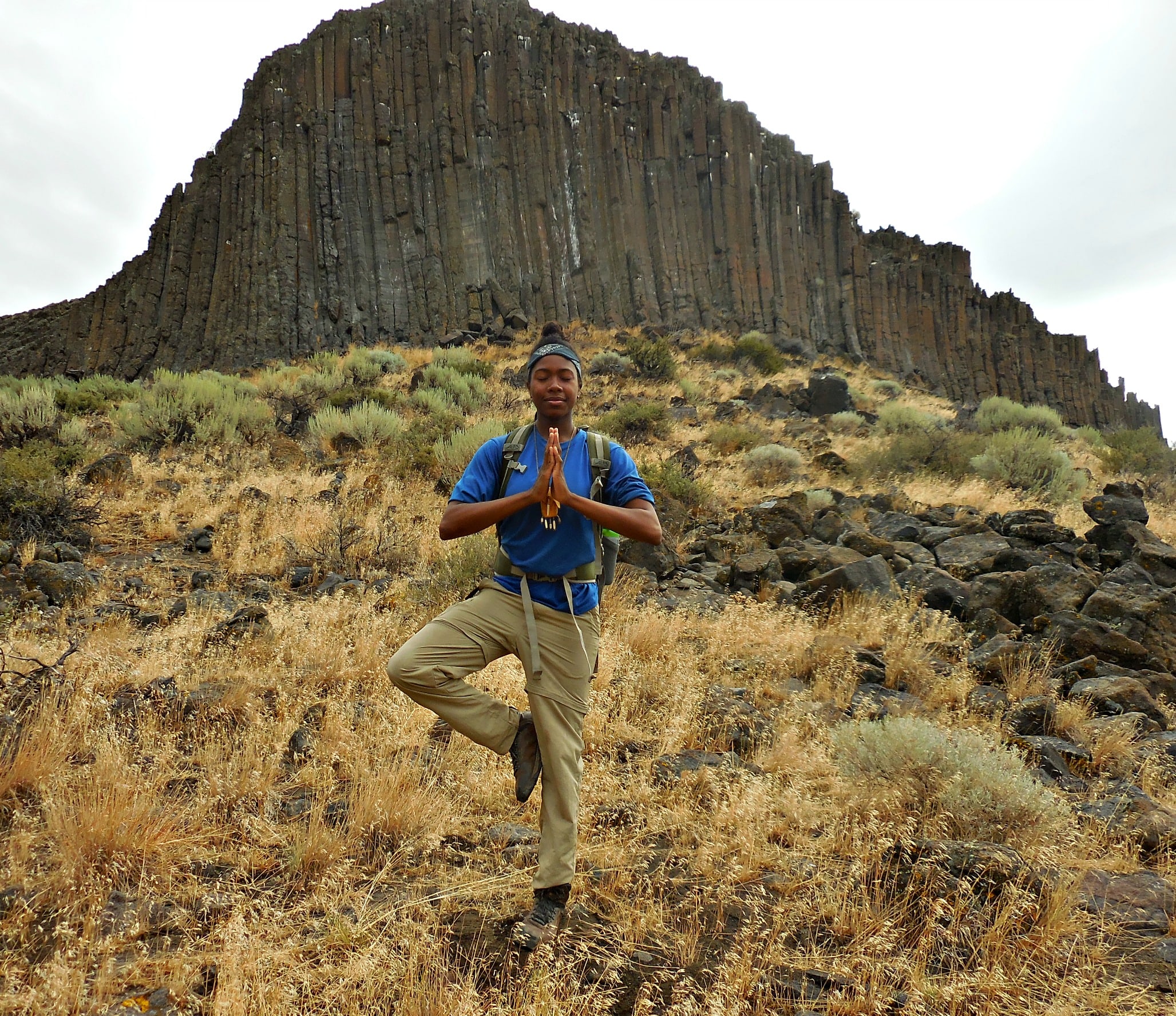 When you call an admissions representative, in addition to asking about these nuances of the program, be sure to ask about their rate and other fees. You can also ask if they work with any scholarship organizations, offer need-based discounts, or have seen families have success with insurance reimbursement. The lowest daily rate reported was $495/ a day. There were two programs that self-reported that they did not have enrollment fees and the next lowest was $2200.*
To find out more facts about Wilderness Therapy search the Pre-Teens, Teens, and Young Adult and filter by Wilderness Therapy in the Treatment Filter. If you create a free account you can compare the facts about each wilderness therapy program side-by-side. The advertisers have to list if they are licensed or accredited, staffing ratios, clinical modalities used, and types of wilderness therapy. If you are considering wilderness therapy read the blog filter of this website to find out the questions to ask wilderness therapy admissions or the weaknesses in the wilderness therapy research.
Helpful Podcasts Related to Funding a Wilderness Therapy Program
Stories from the Field has a great collection of podcasts related to wilderness therapy. In their collection are three really helpful shows related to funding. To check them out, Head to the following link and search for these three podcasts:
https://storiesfromthefield.com/podcast
142: Financial Help for Wilderness Therapy Treatment, Part 1
143: Financial Help for Wilderness Therapy Treatment, Part 2
144: How to get Insurance Reimbursement for Wilderness Therapy
* Enrollment fee is a common one-time fee charged by wilderness therapy programs that generally covers the cost of all necessary (and replacement) clothing and gear provided to the arriving client.
** The success wilderness therapy programs find assisting parents in receiving insurance reimbursement depends on the license the program has and precisely what your insurance offers. It is impossible to explain in a blog. Call the admissions person to have them work with you and your insurance plan.
*** This blog is part one of a three-part series about the cost of out-of-home treatment this summer/fall.
About the Author
Jenney Wilder M.S.Ed launched All Kinds of Therapy in 2015, as the only independent online directory for the Family Choice Behavioral Healthcare Industry. With an impressive case of ADHD and her starter career in the '90s in Silicon Valley, the dream for creating a website with features like side-by-side comparison and an integrated newsletter was born. Jenney stopped counting treatment centers and all types of schools that she has visited when she hit 500 many years ago. She was the sponsoring author of the only Economic Impact Study of the Family Choice Behavioral Healthcare Industry, which revealed the only true financial figures about this industry (in Utah). Jenney has a Masters in Special Education from Bank Street College (NY) and a Bachelors of Arts focused on History from Wheaton College (MA).