When a child is in need of residential treatment, families can be desperate to find help financially to cover the enormous cost. Often, they will check insurance to see if there is coverage for treatment, believing that if the plan provides for residential treatment coverage they should be able to use this benefit. Makes sense, right? Unfortunately, as many families have discovered, this is often not even close to the reality. They find the world of insurance coverage and reimbursement can be incredibly confusing, frustrating, and sometimes down right demoralizing. While this blog post may not cover all of the ins and outs, we will attempt to explain some of the most common processes and hurdles faced when pursuing insurance reimbursement.
What coverage does a plan offer and how will a parent know what is covered?
The answer to this question is incredibly varied and complex and there are many factors that go into determining whether or not coverage for treatment can be obtained. The first thing to understand is that there are literally thousands of insurance plans in existence. Not all Aetna, not all Blue Cross Blue Shield (BCBS) and not all CIGNA plans are the same. Within any particular company, plans can vary drastically based on what the purchaser of the plan (usually the insured's employer) has negotiated with the insurance company.
The best strategy to understand one's coverage is to get a "Verification of Benefits" (VOB). This involves calling the insurance company and knowing which questions to ask. This process can be very time-consuming and still will most likely not give a guarantee that there is coverage or what that amount might be in terms of reimbursement.
4 Factors to Verify Benefits:
Which treatment/interventions are "in-network" or "out-of-network"? If a program is "in-network" then you can be fairly certain that this program meets all an insurance company's criteria(although this still doesn't guarantee coverage as that is normally based on medical necessity).
If the program is "out-of-network," then there are a number of factors that need to be considered.

Does the plan provide any financial support for "out-of-network" providers? Not all plans do.
Does the plan require Joint Commission (JCAHO) or CARF accreditation? Not all programs pursue either of these accreditations. Accreditation It is not mandated to operate a treatment program, but some insurance plans require it.
Does the treatment program employ the particular staffing required by your insurance plan? For example, some insurance plans require a full-time nursing/medical doctor or a licensed mental health professional on-site 24/7. This is not something that may be needed at the program's intended level of care, but your present plan may require it for reimbursement.
Are there requirements for the child to be seen a certain number of times per week by a therapist or a psychiatrist? Again, the program may not meet a plan's requirement for the number of contacts per week.

Is the plan a "Self-Funded" or "Fully-Funded" plan? This is an important distinction and can give the insured some leverage in coverage.

A "Fully-Funded" plan means that plan is managed, and benefits paid by the insurance company (i.e. Aetna, BCBS, etc.) are regulated by the State in which the plan is written.
A "Self-Funded" plan essentially means the insured's employer has determined that, based upon a number of factors, it is actually more cost effective to pay a much smaller fee per client to have an insurance company "manage the benefits". However, when an actual medical bill is paid, the money for that payment is paid by the insured's employer. Of course, there are a number of other nuances to this, but what this means is that an employee may be able to get assistance from his or her company to get approval for coverage.1

Is "pre-authorization" required prior to admission? Is on-going "utilization review" required? In almost all cases, prior to or within 24 – 48 hours of admission, there needs to be contact with the insurance company by a clinician to receive "pre-authorization" for admission. Should the plan require this, and this does not happen, then coverage is usually denied. Additionally, there are almost always regular calls to review necessity for treatment. Because this process is the most critical and often frustrating part of obtaining coverage, it is detailed in the next section.
How is coverage approved by insurance companies?
Insurance companies traditionally base coverage on "medical necessity", which means that insurers require continual evidence that the child could not function without this level of care. Unfortunately, what you or the treatment program may deem medically necessary, insurance companies may view differently. In most instances, there needs to be significant behaviors that are unsafe or create immense difficulty in basic daily functioning. The criteria for this "level of care" (LOC) can vary from plan to plan, and how many days and at what rate you are reimbursed can also vary greatly.
Almost all insurance companies require pre-authorization in order to reimburse for treatment. Decisions regarding approval for insurance involve a "utilization review" between the insurance company and the treatment program. Utilization review involves a clinician representing the treatment program communicating with the insurance company and attempting to make the case as to why this level of care is needed (medical necessity). The insurance company will either approve the coverage or deny the coverage. If they approve coverage, they will normally allow a specific number of days for coverage, from 1 to 14 days, and very rarely is it more. On the last day of the approved coverage, the insurance will expect another review to take place to determine if the level of care is still medically necessary, or if the child can "step-down" to a lower level of care. It is important to note that while your child is in a program clearly designed for an extended stay and you know this is what your child needs, insurance companies hardly ever cover long-term residential care. Therefore, in almost all situations, any reimbursement for coverage will only cover short-term interventions.
Once the child begins to display stability or a significant decrease in unsafe behaviors, an insurance company will often deny coverage. This can also happen when a child is continuing to struggle, and the insurance company determines that this is his/her baseline, so more treatment becomes, essentially, elective. At this point, you have an option to appeal. This is a multi-step process that is usually very lengthy, and while parents can be successful, there is no guarantee. You should never count on winning an appeal for funding your child's stay in treatment.
How may programs handle utilization review and claims submission?
The process of submitting claims and providing utilization review is very time-consuming and can involve many hours of work on the part of clinicians and a business office. Often one review on a child can take up to 90 minutes, much of that being put on hold and waiting. If a child only gets approval for a few days, then the clinician could spend hours a week attempting to get authorization for one child. Claims submission is also laborious and expensive. Claims are often erroneously kicked back and need to be resubmitted, and with the advent of electronic billing, expertise is needed in knowing the various systems that need to be accessed.
It is not uncommon for larger programs, or programs connected to larger entities, to have their own internal billing and utilization review departments. They have the manpower and resources to devote to this.
However, in some programs, the resources and manpower do not exist for this, and they may contract with an outside company to handle utilization review and billing needs. Usually these companies employ clinicians with special skill sets that understand what insurance companies are looking for to determine coverage. Their billing department is skilled in knowing all the systems and the nuances of various plans. As an adjunct to the program, they are able to access records, and communicate with the program regarding the status and progress of a child. Therefore, they are able to devote the large amount of time it takes to manage insurance. In return, they receive a percentage of what is collected from the insurance company, thus creating an incentive to provide clients quality customer service and support. This cost may or may not be passed on to a parent.
Conclusion
In the end, the path to pursuing insurance coverage is really never simple. What has been clear from our experience is that most insurance ] does not cover all of a child's treatment and in most instances only a very small portion. In fact, many residential treatment programs may not take a child if the only source of funding a child's stay is insurance, as they know that it will not allow for enough time to successfully complete treatment. As can be seen, since there is never a guarantee of any coverage, it is best for parents to consider upfront what they will have to put towards funding a program. More than likely, the majority, if not all, will be privately paid.
1 Editorial Note: In my nine years as an Education & Treatment Placement Consultant, only two of my former clients had insurance coverage for the bulk of their troubled teens' treatment. The parents worked for a tech company and knew HR rep and the other former client was an airline.
About the Authors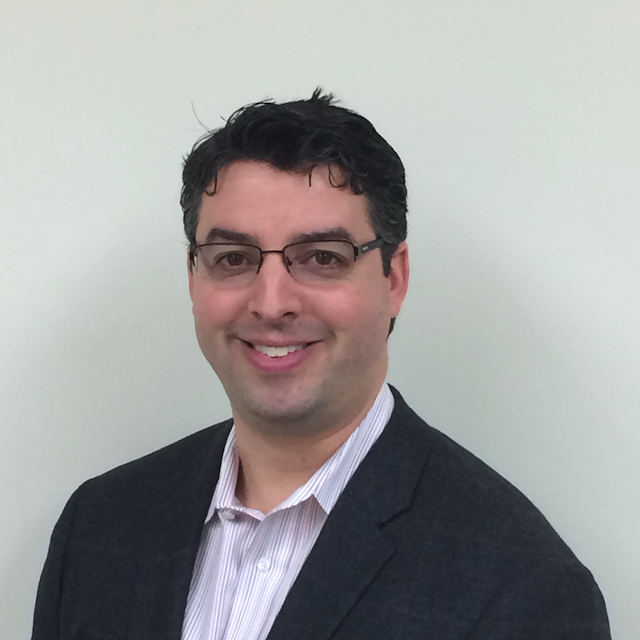 Scott Leshin, Founder and CEO, SJ Health Insurance Advocates (SJHIA) is a health insurance claims management and advocacy firm. They successfully navigate the health insurance bureaucracy to ensure our clients are reimbursed for their health insurance claims both timely and accurately. Scott Leshin founded SJ Health Insurance Advocates after discovering first hand how broken the health insurance industry is while trying to seek reimbursement for his son Sam who has cerebral palsy. After a 16 year career on Wall Street, Scott made it his goal in life not only to address the problems he faced with his son, but also to help as many patients and providers as possible faced with similar needs and difficulties.
Elizabeth McGhee, LCSW, is an Independent Educational Consultant and Therapeutic Consultant at the Aspire Group who has over 30 years of experience helping families, young adults, and adolescents. She was previously the Director of Admissions and Outreach for several highly regarded residential treatment programs and assisted all families with demystifying insurance.