Many times a friend or family of an addicted individual waits for the person to "hit rock bottom" so that the person will finally ask for help. This can often be a long and drawn-out process. It also increases the chance for the addicted person to have legal problems or possibly die.
Another option is to "raise the bottom" by holding an intervention. A traditional intervention can help an addicted individual get into treatment, but they can also be highly emotional, divide the family, and may not work. Using an ARISE method of intervention is a more effective way to get help, not only for the addicted individual but for the whole family.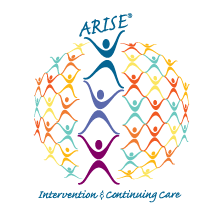 An ARISE Intervention is a family system-based invitational approach to help addicted individuals receive help. It differs from a traditional intervention model in these 6 ways:
The ARISE Intervention model is a process, not an event. The ARISE Intervention is a series of family meetings that increase in intensity until the addicted individual agrees to the treatment that he/she needs.
An ARISE Intervention is focused on transparency and communication. There are no surprises, which eliminates the addicted individual from feeling betrayed or "ganged up on". This increases the chance of long-term recovery.
It works with the whole family to create unity instead of divide the family. The family tends to come together to fight the addiction and have everyone get the help they need.
It is evidence-based, having been clinically tested and proven to be the most effective intervention method. Studies show that 83% of addicted individuals receive treatment and enter recovery.
Addicted individuals that enter treatment through an ARISE Intervention are more likely to complete treatment.
An ARISE interventionist works with the family for 6 to 12 months, providing support and education to the complete family. This promotes family healing which provides a new environment for the addicted individual to continue with their recovery.
An ARISE Intervention is an effective approach to work with the whole family to not only get the addicted person into treatment but to promote unity and family healing as well.
About the Author
James Ott is a certified ARISE Interventionist (CAI), Licensed Clinical Social Worker (LCSW) & Certified Intervention Professional (CIP), and Executive Director at Red Oak Counseling in Salt Lake City, UT.