If you are not aware of the amazing work that Young People in Recovery (YPR) is doing, then you must read this blog. Why, you ask? Simply put, if you are a teenager, young adult (aka "millennial"), or have a family member who is interested in long term recovery community or if you are a professional working at a treatment center that evaluates, assesses, treats or coaches clients with any form of substance use, abuse or dependence, you are missing out on a significant resource to support yourself, family member or client post treatment and into a life of long term recovery.
YPR is a national grassroots advocacy and recovery community established in 2013. In this interview you will learn about the history of YPR, policy advocacy (Justin and President Obama sat on a panel in March!!!, click here), community resources around the country, and training to bridge the world between treatment and recovery. YPR makes All Kinds of Therapy's heart go pitter patter because their empowering message of long term recovery and not focusing on the negative labels of the disease of addiction. And recently named by Forbes Magazine as 4 Social Entrepreneurs Advancing The Nationwide Recovery Movement. So here is the conversation with Justin Luke Riley, a 28 year old father, husband, son and CEO of YPR.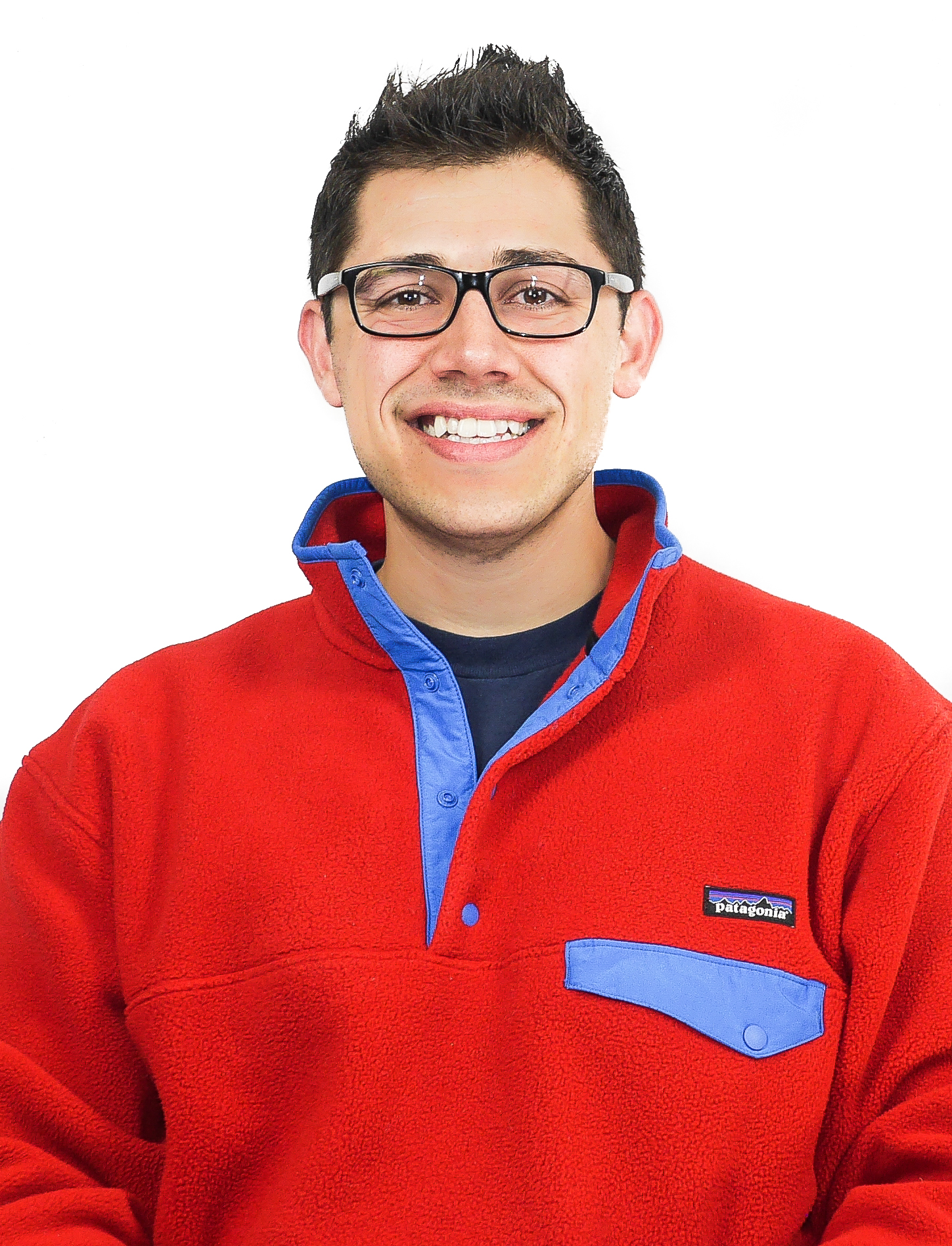 Justin, thanks for talking to me. You have been very generous with your time since I have been stalking you via phone and email over the last couple of months, connecting you with treatment programs who need to know about your national network.
How did YPR start?
Conversations around YPR started in 2010. [Justin was 22 yo] I was in Baltimore, speaking about my recovery story, when I met several other young leaders in long term recovery. I was astonished to see so many leaders that were young and in recovery. We began a series of conversations that culminated in the creation of YPR. Our original intent was simple: help young people in or seeking recovery. Then we wanted areas to focus on, we call them strategic pillars now, but we agreed employment, housing, education, and other resources like treatment or peer support were pivotal in our own recovery stories. We had a unique opportunity to share these strategic pillars with the Office of National Drug Control Policy, part of the Executive Branch of the White House. We were thrilled when they incorporated these values into their official Drug Control Strategy.
From there, along with a few strategic planning sessions, and a lot of Google Hangout sessions, we began to build YPR. First came allowing others to join through a chapter structure, then offering free membership, and then support for families, friends, and allies of the movement. And today, we have programs that function in concert with treatment, school, the criminal justice arena, and even foster care. Because employment, housing, education, and coaching are not unique to substance use / mental health recovery, we have seen our leaders be a really positive community asset in many sectors.
YPR would not exist if a handful of generous leaders would not have philanthropically invested is us. Stacie Mathewson, from the Stacie Mathewson Foundation and CEO of Transforming Youth Recovery, gave us our first major gift. Ann Herbst was also indispensable for our inception and is still a regular donor. Her foundation is actually YPR's largest funder to date. Another donor, Charlie Mayr, who is actually an Emeritus Board Member, took a huge chance on us and we like to think we are making sure we are honoring his investment in us by continually helping more and more young people every day. Stacie, Ann, and Charlie are all foundational reasons why YPR exists.
Today we are also very grateful for Mr. Ben Guill's philanthropy and mentorship of YPR.
How do young people get involved with YPR?
People can visit our website (http://youngpeopleinrecovery.org/) and apply to start their own chapter (to create sober activities or social events), join an existing one through membership, or sign up as a supporter to show they believe in our mission. Whether someone is in recovery or not they can be a part of our movement since people not in recovery supporting our mission is crucial, especially for stigma reduction.
If a decision maker is interested in having one of our chapters work with our national organization to create a local program, they contact me directly. We have great programs in a few states but we would love to see several in all states. We know the need is great and our leaders have a great solution. It is amazing to see our chapters work with different industries to literally save lives and support recovery in their communities.
YPR has two impressive programs that I would love to discuss. First, tell us about the YPR Chapters. How many are there? How do they work? What are their goals? (How many are there? What does a successful chapter look like or what do you want for them?)
There are over 100 chapters around the country. They all exist to advocate and take action by building programs that help young people in or seeking recovery. They provide free and open community workshops to help people in recovery secure employment, find safe housing, complete or further their education, or become trained as YPR coaches. We also see many of our chapters and their communities benefit from all recovery meetings which exemplifies the many pathways to recovery. Many of our chapters also advocate for more funding for programs that support people in or seeking recovery.
To learn more about creating a chapter people can connect with our guru, Michael Miller, our Communications and Chapter Manager. He started as a volunteer member and now works at YPR national full time. He is our country's go to for the movement at large.
[Editor's note: If you are a treatment center or a clinician reading this blog, click & get to know Michael.]
The other national program that YPR offers is "My Recovery is E.P.I.C." I love the video that YPR did to promote this cause. What does a teen treatment center or young adult treatment center need to know about this program, beyond the stellar vid?
The program eliminates the gap between treatment and recovery. We do this by our amazing chapters bridging the gap while providing peer support, resources for employment, housing, education, and many other things that youth need when transitioning back into their communities. With EPIC, our leaders also work inside the treatment center to facilitate groups that have phenomenal curriculum that further equip people early in recovery with a bright and sustainable future.
To learn more, YPR is very fortunate to have two truly special Vice Presidents. Hugh Guill oversees all programs and Ann Herbst literally makes YPR function. They are epic leaders and would surely enjoy connecting with interested communities.
Other YPR work includes advocacy on a national level, please share.
Recently we played a significant role that secured the "21st Century Cures Act" (http://www.pri.org/stories/2016-12-25/americas-new-21st-century-cures-act-will-speed-drug-approvals-good-thing) being signed by President Obama. The act had many great things in it but for us particularly, we were honored to see that $1B was included. Other policies like the Good Samaritan Law, which allows people to bring their loved ones to medical facilities without facing legal repercussions, are things our chapters advocate for. It also is not rare to see our chapters just having a blast in communities all across the country. Recently, because of the generous $1M gift from Life Of Purpose, many of our chapters went to a special Star Wars screening. Having fun in recovery is crucial and Life Of Purpose is always a great industry leader in that regard, plus we they provide world class treatment that further empowers young people to complete their education goals, which is one our pillars. Andrew Burki, their CEO, is on our Board.
YPR was involved in a march on Washington, DC last October. Who was involved with that? How many people participated? What did YPR learn from the experience?
YPR was one the many sponsors for Facing Addiction's amazing event since it was mission critical to building a constituency of consequence. This was in part to make sure that when an opportunity like the 21st Century Cures Act needed our voice, the movement would have a united voice.
We were and are very fortunate to have Carol McDaid from Capitol Decisions lead the charge at the mall event and also the Cures Act passing. YPR is very lucky to have Carol on our Board. And interestingly enough, Greg Williams, one of the co founders of Facing Addiction, also help found YPR. His ability to garner thousands of leaders on the mall, make films like Anonymous People or Generation Found is awe inspiring. Most recently his leadership secured the Surgeon General creating the first ever report on Addiction. This federal report confirmed addiction as a public health matter. From the event on the mall, the passing of the Comprehensive Addiction Recovery Act, the Cures Act, the Surgeon General's report, or the films about recovery, I have learned that people in recovery are great forces of change. I am humbled everyday by millions of Americans in recovery that are changing this nation for the better, just like you, Jenney!
I am an ally who is humbled by young people who learn what they need to be successful in their life and be the person he/she was meant to be through my own professional work. Millennials or young people in long term recovery are way more interesting than I was in my 20's and well into my early 30's. Your power, composure and mission driven life put you sitting next to President Obama for over an hour. I watched the entire national drug abuse summit video and you remain calm and well spoken throughout. If it was me on stage with President Obama, I would have been hauled off by Secret Service for wanting to hug and high five him throughout the summit. What was that like? What did you learn from that experience?
To hear President Obama confirm that addiction is a public matter, not a moral failing, is an experience I will never forget. I am quite certain I will be telling that story to my grand children one day. I was humbled to be on the stage that day. To be joined by other people in fighting the good fight and having a blast with President Obama goes beyond "epic". I learned that no matter how big your dreams are they are possible. I still to this day live in gratitude from being able to say I was a part of that special day for the movement. To have President Obama validate the work of countless advocates was a true privilege. I am also very fortunate that my amazing wife, my mom and dad, and sister were all with me on that day. They too deserve the credit for making that moment possible, along with the millions of people that support the movement.
Is there anything else that you want to add about YPR?
Nope. 😉
Well then I will put YPR's URL out there one more time in case there is anyone out there in blogland who has ADHD, who just wants one place to click & learn.
http://youngpeopleinrecovery.org