Back to Newsletter
All Kinds of News for April 06, 2016
Trainings | Conferences / Programming Evolution / Personnel Changes / The Lighter Side / Programming | Trips | Visitors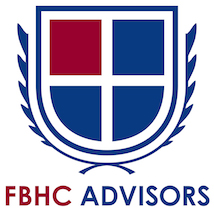 Ferguson BHC is now FBHC Advisors!
Published April 06, 2016FBHC, Advisors
Category: Programming Evolution
Ferguson Behavioral Health Consulting (CA) is now FBHC Advisors, at www.fbhcadvisors.com.

Our name may be a little different, but our service remains impeccable. Visit our new website, www.fbhcadvisors.com. You can also still find us at www.fergusonbhc.com, so no need to update your contacts!

Our friends at Duration Consulting were excellent partners in helping us build a clean and clear site, and we couldn't be happier with their work. We look forward to continuing our partnerships with the amazing providers with whom we work, and helping families move from crisis to solution.


All the best,

Mike Ferguson and the FBHC Advisors Team

For any questions, please contact the office at 800-624-2650 or info@fergusonbhc.com.
FBHC Advisors specialize in therapeutic crisis management. Our team works with families and clients nationally, with our focus on therapeutic placement, intervention services, case management, and in home therapeutic support services and has offices around the country.