Back to Newsletter
All Kinds of News for August 03, 2016
Trainings | Conferences / Programming | Trips | Visitors / Research / Programming Evolution / The Lighter Side / Personnel Changes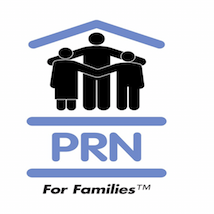 PRN for Families Announces Collaboration with Voyageur Outward Bound School
Published August 03, 2016PRN for Families / TRACKS by PRN
Category: Programming Evolution
PRN for Families is excited to announce our collaboration with Voyageur Outward Bound School. Families who enroll in Voyageur Outward Bound School's Intercept courses will have the opportunity to take advantage of a post-course support program, offered exclusively to Intercept families by PRN for Families. PRN for Families, a therapeutic industry expert in home-based outreach and transition services, will provide guidance, support, and case consultation to families that builds off of the Intercept experience.
Through this collaboration, PRN for Families will provide customized transition support to participants of Voyageur Outward Bound School's Intercept courses, as well as to their families. Outward Bound Intercept Expeditions are specifically designed for families with teens struggling at home or in school. This highly structured and facilitated program removes students from the pressures and influences of home and school, and instead presents them with the healthy risks and real challenges of the natural world. Intercept courses focus on communication, conflict resolution and decision making tools.
Research demonstrates that families benefit from targeted therapeutic support and guidance as they navigate the transition home, and through this collaboration, Intercept families will be able to extend the support they receive beyond the wilderness and into the home. PRN for Families' Intercept Extended Care program is designed to support families in sustaining and further developing the lessons, tools and resources they have gained through their participation in Outward Bound's Intercept program.
"We are excited to be able to offer PRN's therapeutic wrap-around support, parent guidance, and case-management services to families who are participating in the Voyageur Outward Bound School's Intercept courses," said Charles Elias, PRN's Executive Director. "Outward Bound has a long-standing history of serving families, and their model has served as the foundation for many wilderness programs. We are honored to be able to collaborate with the Voyageur Outward Bound School to offer this extended care experience, and to connect with families that might not otherwise be aware that such support exists."

Both Voyageur Outward Bound School and PRN for Families share the goal of creating sustainable positive outcomes for participating families. PRN for Families services will be offered for all Voyageur Outward Bound School Intercept courses in 2016.

PRN for Families is a home-based support program that serves families who have children or young adults who are struggling, or for whom an out-of-home placement may be necessary. Since 2003, PRN for Families has offered intensive at-home intervention, crisis support, transition and reunification services that empower and support families so that they may live together successfully and safely. To learn more about PRN for Families' services and programs, visit www.prnforfamilies.com.