Back to Newsletter
All Kinds of News for July 06, 2016
Programming | Trips | Visitors To Campus / Programming Change / Evolution / Professional Trainings / Personnel Changes / Buildings & Grounds / Research / The Lighter Side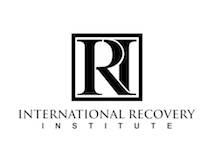 Hired Power's President Nanette Zumwalt Co-Founds The International Recovery Institute
Published July 06, 2016Hired, Power
Category: Professional Trainings
The International Recovery Institute, based in Huntington Beach, California, is holding a live 5 day Certified Recovery Specialist training in Los Angeles July 12-16, 2016. IRI was founded from a need to increase the professional standards, ethics and knowledge base of non-licensed individuals providing direct substance abuse and mental health client services. This training will focus on the skills and professional development of those individuals working or aspiring to work in the addiction and mental health fields. Professionals who have a passion for working closely with clients and families struggling with substance abuse, addiction, behavioral health, eating disorders, internet gaming and or gambling will benefit from this course experience.
This training and those to follow will be taught by three leading experts in the Recovery Specialist service industry: Judith Landau, MD, DPM, LMFT, CFLE, CIP, CAI founder and creator of the Arise model of intervention, the only evidence-based best practice model; Nanette Zumwalt, ICADC, ICCJP, CIP, CAI President and CEO of Hired Power, the first company to establish professional standards for Recovery Specialists and Cindy Feinberg, CPC, founder of The Recovery Coach NY, based in Manhattan.
40 continuing education credits will be provided with an additional 6 available upon completion of the certification. For additional information and registration visit www.internationalrecoveryinstitute.net or call 877-782-2447.