Back to Newsletter
All Kinds of News for March 09, 2016
Programming Evolution / Programming | Trips | Visitors / Personnel Changes / Trainings | Conferences / The Lighter Side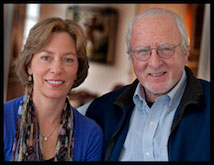 Dobson Educational Services attends GEMS conference in NC
Published March 09, 2016Dobson, Educational Services
Category: Programming | Trips | Visitors
Jody Dobson and Ruby Laufer of Dobson Educational Services (NJ/PA) attended the Gender Education and De-Mystification Seminar (GEMS) in February. Sponsored by a group of therapeutic programs in North Carolina, the GEMS conference was a series of presentations educating us about gender identity, gender fluidity, gender role confusion, and the issues raised when individuals realize they identify as a different gender than the body they were born with.
Issues of individual identity, cultural and institutional acceptance, family conflicts, and relationships were all explored in an open, accepting manner that was profoundly educational and emotionally moving.
Dobson Educational Services serves families seeking educational and therapeutic placements for their children, ages single-digit to young adult. We know excellent schools and programs throughout the country that serve clients with educational, behavioral, psychiatric, and addiction issues. Offices in Philadelphia and New Jersey.