Back to Newsletter
All Kinds of News for March 09, 2016
Programming Evolution / Programming | Trips | Visitors / Personnel Changes / Trainings | Conferences / The Lighter Side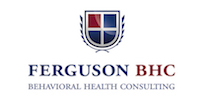 Ferguson BHC Partners with Ron Armstrong and Recovery Support Services!
Published March 09, 2016FBHC, Advisors
Category: Personnel Changes
We could not be more excited to announce our formal collaboration with Ron Armstrong and Recovery Support Solutions. Ron's long-standing excellent reputation, professionalism, and integrity within our industry brings an amazing resource that allows the Ferguson BHC Team to expand our depth and breadth of services to better support our clients and families.
Ron Armstrong began his work in the treatment field in 1988 when, with the help of his friend and mentor Dr. James Fearing, he took part in his first intervention. In 1996, after assisting in a number of other cases, Dr. Fearing asked Armstrong to join his team at his Minnesota-based organization, National Counseling Intervention Services. In 1998, Armstrong became the Director of Intervention Services, which offered intervention services nationally and abroad. In 2000, after four years with NCIS, Armstrong opened his own intervention practice in Pacific Palisades, California and in 2002 was recognized by the Betty Ford Center as one of the top five interventionists in the country.
In 2004, Armstrong identified the need for improved methods to support people transitioning home from residential treatment. Consequently, he developed the first software used for monitoring the continuing care plans created by treatment providers during the discharge planning process. This innovative application became the core technology he then used to support people as they practiced their new recovery lifestyle as outlined in the framework of their continuing care plan. While providing important structure and accountability for the client, it also benefitted clinicians monitoring behavior and helped identify the potential threat of relapse.
Ron can be reached at Ferguson Behavioral Health Counseling (TN) at ron@fergusonbhc.com, through the office at 800-624-2650, or directly at 310-704-4723. For any other questions, please reach Mike Ferguson, Founder/CEO, at 310-684-2529 or mike@fergusonbhc.com.