Back to Newsletter
All Kinds of News for March 09, 2016
Programming Evolution / Programming | Trips | Visitors / Personnel Changes / Trainings | Conferences / The Lighter Side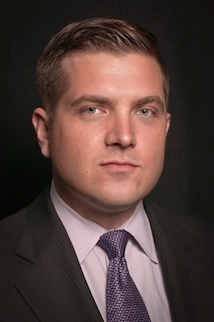 Life of Purpose CEO Andrew Burki Appointed to the Young People in Recovery Board of Directors
Published March 09, 2016Life of Purpose Treatment
Category: Personnel Changes
Life of Purpose (FL) announceds its Founder and Chief Executive Officer, Andrew Burki, MSW, has joined the Young People in Recovery Board of Directors. As the newest member of the Board, Andrew brings years of leadership and experience to the organization.
The Board of Directors, along with Young People in Recovery's national leadership team, influence public policy and support local community-led chapters through grassroots organizing and training. Chapters support young people in or seeking recovery from substance use disorders by empowering them to obtain stable employment, secure suitable housing, and explore continuing education.
"Literally, without Andrew Burki, the recovery advocacy movement would not be where it is today. His time, talent and treasure, will create a legacy that will impact generations to come. We are honored and excited that he will be on our Board. We know the $1 million dollar pledge is only the beginning of the many billions of opportunities that will come to fruition because of his philanthropic investment in shaping culture," said Justin Luke Riley, President and Chief Executive Officer of Young People in Recovery.
Andrew has been a long-time supporter of Young People in Recovery. Last year, he pledged a $1,000,000 unrestricted gift to the organization. In addition to the pledge, Life of Purpose has implemented Young People in Recovery's E.P.I.C. program at every one of their facilities around the country. The E.P.I.C. initiative empowers and educates individuals who receive care at Life of Purpose to invest in their own recovery, find their voice, and become a collaborator in the decision-making process while still in treatment.
"I am beyond thrilled to be joining the Young People in Recovery Board of Directors. Their advocacy work within the nonprofit sector in support of emerging adults with substance use disorders is without parallel. The organizational goals of creating access to quality housing, treatment, employment and education, as well as their desire to support pro-recovery research and legislation, are very much in alignment with my own personal values and beliefs," said Andrew Burki, Life of Purpose Founder and CEO.