Back to Newsletter
All Kinds of News for March 09, 2016
Programming Evolution / Programming | Trips | Visitors / Personnel Changes / Trainings | Conferences / The Lighter Side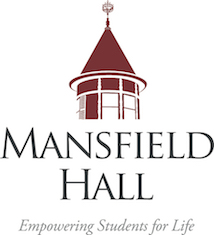 Successful Student Transitions in 'Connections' Means Mansfield Hall Has Limited Space Available
Published March 09, 2016Mansfield Hall
Category: Programming Evolution
Mansfield Hall (WI) is excited when our students are ready to leave because we know they're stepping into the world with an internalized and transferable skill set which will allow them to further their academic and social pursuits as they become independent young adults.
Through the help of the Connections, our non-residential step-down support system, students who choose to stay in either Madison, WI, or Burlington, VT, are able to both maintain their positive connections to Mansfield Hall and experience even greater autonomy and independence. Connections provides non-residential academic and social support, and independent living skills and executive functioning coaching, all while supporting a student's ongoing transition into the college community of their choice.
As students transition into Connections for the 2016/17 school year, a (very) few number of spaces have opened up in the Residential Program. These spaces will go quickly, but for more information about Mansfield Hall, Connections, or to inquire about availability, please contact Jake Weld, M. Ed., Director of Admissions and Business Development, at jake@mansfieldhall.org or (877) 205-3785.
Mansfield Hall (Madison, WI and Burlington, VT) provides academic and social support for students attending college.