Back to Newsletter
All Kinds of News for November 09, 2016
Personnel Changes / Programming Evolution / Research / Buildings & Grounds / Trainings | Conferences / Programming | Trips | Visitors / The Lighter Side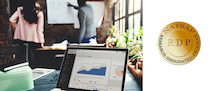 Oxbow Academy Uses Research Beyond the YOQ
Category: Research
Oxbow Academy is a program that is constantly working towards improvement and how we can better meet the needs of our families. Recognizing a need to have an in-house accessible tool to properly measure the progress of our students, (aside from the Youth Outcome Questionnaire [YOQ], which is from the perspective of the student), for the past couple years Executive Director, Shawn Brooks, and our Research Director, Maria Waters, have worked side by side with Professor Jared Shultz from the Utah State University to design a residential tool that can track data on each client at the treatment center.
The tool is called the RESBA, Residential Emotional Social, and Behavioral Assessment and allows staff, therapist, and teachers to input data on each client's daily functioning emotionally, socially and behaviorally. This data is helpful to assist the treatment team informed on progress and directed treatment and also allows the parents data into their child's progress. To read more about our efforts to advance our program through research please review our website. Oxbow Academy was recently awarded a Research Designated Program (RDP) by the National Association of Therapeutic Schools and Programs (NATSAP), read the blog post.

Oxbow Academy is a licensed residential treatment center that specializes in treating teenage boys ages 12-18 with sexual issues and co-occurring disorders. It has been operating in Wales, Utah since 2006.