Back to Newsletter
All Kinds of News for September 14, 2016
Programming | Trips | Visitors / Trainings | Conferences / Programming Evolution / Personnel Changes / Research / The Lighter Side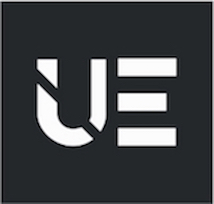 Urban Edge Denver Partners with Denver Open Media Foundation
Category: Programming Evolution
Young adult mentorship program, Urban Edge, partners with the Denver non-profit Open Media Foundation. Located in the Santa Fe Arts District, Open Media is a television and radio station complete with an education center.
The partnership allows Urban Edge clients access to state-of-the-art media equipment, software, training, classes and internships that are worth over 4 million dollars. The classes range from video production/post-production to 3D animation and motion graphics to digital audio production to studio and television broadcasting. The internships include accounting, media education, video production and editing, web and IT, fundraising and development, public access television, graphic design, public relations, radio and government relations.
"Denver is a startup and tech hub, so it's an amazing place for such an innovative and community-oriented organization," stated program co-Founder Andrew Moskovitz. "This is a fantastic opportunity for clients with any interest in the tech world to get the exposure and experience for their career and personal growth."
About Urban Edge
Urban Edge located in Denver, CO is a residential and community-based mentorship immersion experience for young adults who are looking for a strategic way to push their lives forward.
Assisting clients who want to be intrinsically successful, professionally inspired, and self-sufficient.