Back to Newsletter
All Kinds of News for September 14, 2016
Programming | Trips | Visitors / Trainings | Conferences / Programming Evolution / Personnel Changes / Research / The Lighter Side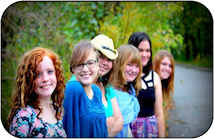 Waterfall Canyon Academy is Expanding Continuum of Services for Female Clients
Category: Programming Evolution
Waterfall Canyon Academy is expanding its continuum for their female clients. Until now, the girls' program has consisted of a Residential Treatment and a Transitional Independence component. November 1, 2016 signals the opening of a 6 bed program for young women ages 16-22.
The program will focus on preparing the girls for independence, encouraging more community involvement and assisting them to identify safe relationships. The young women at the Transition Program will work with their Treatment Team to devlop a transitional plan consisting of therapeutic, educational and vocational goals. They will have the opportunity to learn time management skills, how to navigate the community, money management, meal preparation, independent living and vocational skills. Individual healthy hobbies, productive personal interests, exploring and maintaining employment will be encouraged along with organized social and recreational activities as a group within the community.
The program will be staffed 24 hours a day. Students will recieve therapeutic services including medication mangement, indivdual, family and group therapy sessions. Academics can be achieved through Waterfall's High School and/or other community options such as the Applied Technology College, Weber State University and Vocational Rehabilitation.