Back to Newsletter
All Kinds of News for September 14, 2016
Programming | Trips | Visitors / Trainings | Conferences / Programming Evolution / Personnel Changes / Research / The Lighter Side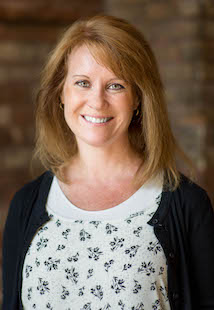 Discovery Academy Welcomes Laurie Laird as New Headmaster
Published September 14, 2016Discovery Academy
Category: Personnel Changes
Discovery Academy located in Provo, UT is excited to announce that Laurie Laird is the new headmaster. Laurie brings with her a wealth of knowledge and experience in education.
In discussing her new role, Laurie said, "I am so excited about this opportunity. This feels like home to me and I am so excited to be a part of the Discovery Academy! I have had great working relationships with the people at Discovery Academy for many years. I have always admired the school model, and how Discovery always puts the student's needs first. I am looking forward to being a part of the academic program and am excited to help the industry understand the strengths of the Discovery Academy model and the unique way it serves all students and works to build upon their individual strengths. This is an opportunity I have been working towards my entire career, and I cannot wait to get started."
Laurie brings to Discovery Academy over 20 years of educational experience working with learning disorder issues in the teen treatment industry, including most recently as CALO's Executive Director over the pre-teen program. Before that, Laurie spent 15 years as the Academic Director of New Haven. She also served as the chair of the National Association of Therapeutic Schools and Programs (NATSAP) education committee.
Laurie holds an undergraduate degree from Brigham Young University (BYU) in Secondary Education. Her Masters Degree is in Master's in Education from the University of Phoenix and she is certified in teaching Special Education.