Back to Newsletter
All Kinds of News for April 05, 2017
Personnel Changes / Trainings | Conferences / Programming Evolution / The Lighter Side / Programming | Trips | Visitors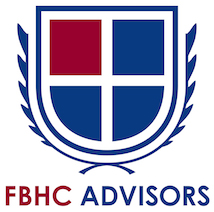 FBHC Advisors Welcomes Alex Flood As Executive Director
Published April 05, 2017FBHC, Advisors
Category: Personnel Changes
FBHC Advisors is excited to welcome Alex Flood, Ph.D, BSc, MA, as Executive Director. Alex Flood is an internationally known and highly respected expert in the field of mental health, addiction and recovery. Alex will help lead efforts in strengthening FBHC Advisors' outreach and communication efforts with all the amazing resources and colleagues with whom we collaborate around the world, as well as working with families directly via intervention, intensive workshops and case management. She joins the renowned FBHC team in leading strategic and development efforts.

Alex Flood's highly respected reputation within the mental health and addiction field, combined with her passion for collaboration with therapists and treatment centers has allowed her to work with families worldwide for placement, making her a great addition to the FBHC team. "Alex is a leader in the industry and we are exhilarated to have her lead the team," said Mike Ferguson, CEO and Founder of FBHC Advisors. Alex's extensive previous experience includes having her own reputable private practice, a therapist for Priory Clinic Sturt, UK and Clinical Director for Farm Place in the UK before leaving to further her training in trauma and addiction in the United States. She co-founded and was Clinical Director at Nova Vida Recovery Centre in Portugal, and Treatment Director at Milestones at Onsite in Cumberland Furnace, TN.
Alex is based in the Nashville, TN area and travels nationally and internationally to work with clients, families and visit treatment programs. Alex can be reached at alex@fergusonbhc.com, directly at 801-376-8956, or through the main number at 800-624-2650.
About FBHC AdvisersFBHC Advisors specialize in therapeutic crisis management. Our team works with families and clients nationally, with our focus on therapeutic placement, intervention services, case management, and in home therapeutic support services and has offices and professionals who are assisting clients around the country. For more information about the FBHC Advisors Team, click here.