Back to Newsletter
All Kinds of News for August 09, 2017
Programming Evolution / The Lighter Side / Trainings | Conferences / Programming | Trips | Visitors / Personnel Changes / Research / Buildings & Grounds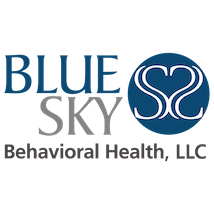 BlueSky Excited To Announce Morning Program
Published August 09, 2017BlueSky Behavioral Health
Category: Programming Evolution
BlueSky Behavioral Health is proud to announce the Morning Program, a significant and exciting addition to transitional housing morning structure. The Morning Program is a daily group program designed to purposely engage all new clients with the clinic community and kick-start building on the client's independent living service plan.

The Morning Program is designed to support new client's integratation with staff, their peers and community living, while working with clients to focus on weekly themes like exercise or budgeting. Daily current events, yoga and weekly art therapy discussions round out the Program's scope for each morning. All of this is another tool for BlueSky's philosophy of linking together clinical skills, independent living skills and self-care to give the greatest chance for treatment success.
About BlueSky Behaviorial Health
BlueSky Behavioral Health was founded in 2012 with the mission to transition clients of all ages from the mental disorders and substances that had taken over their lives to a fulfilling, independent lifestyle. BlueSky's CARF accredited clinic and residential alternative housing serves over 200 clients yearly from across the country, giving them 24/7 support as they learn the clinical and life skills needed to take control of their diagnoses or addictions over the course of their two to six month stay.