Back to Newsletter
All Kinds of News for August 09, 2017
Programming Evolution / The Lighter Side / Trainings | Conferences / Programming | Trips | Visitors / Personnel Changes / Research / Buildings & Grounds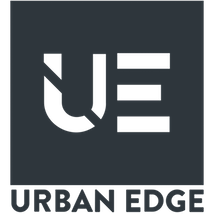 Evolution of Programming For Young Adults From Urban Edge Denver
Category: Research
Urban Edge is a young adult mentorship program that follows an emerging philosophy and design model that recognizes the need for young adults to have an "edge" experience prior to independent living. Autonomous programming offers this opportunity while providing a safety net of support.
Autonomous Programming can be defined as a mentor-based strategy that is driven by client-directed components such as volunteerism, internships, classes, etc., though initially supported by a set sub-structure of daily routine. These activities eventually are completely replaced or augmented by additional and more robust client-directed components. Autonomous Programming places the burden of productive scheduling/activity on the client, as it is in the real world.
[For more detailed discussion, Andrew Moskovitz and Clay Garrett, cofounders of Urban Edge, wrote a paper for the NATSAP Journal of Therapeutic Schools and Programs (JTSP) Volume IX, Autonomous Programming: "The Benefits and Challenges of Emerging Mentorship Models."]
About Urban Edge
Urban Edge located in Denver, CO is a residential and community-based mentorship immersion experience for young adults who are looking for a strategic way to push their lives forward. Assisting clients who want to be intrinsically successful, professionally inspired, and self-sufficient.