Back to Newsletter
All Kinds of News for February 08, 2017
Programming | Trips | Visitors / Personnel Changes / Programming Evolution / Trainings | Conferences / The Lighter Side / Research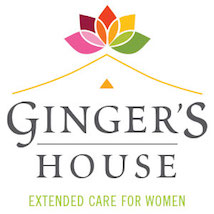 The Women of Ginger's House Want to You to Know
Published February 08, 2017Ginger's House - Extended Care and Transitional living for Women
Category: Programming | Trips | Visitors
Ginger's House currently has a wonderful group of young women. They have been in the program ranging from a few weeks to 8 months. Above all else, the program is designed to meet each client's individual needs. Serving women in early recovery from addiction, Ginger's House strives to provide extensive group, individual and family therapies to treat the co-occurring disorders and support their sobriety. When they were prompted to list some of their favorite things about the program they highlighted:
Incorporates family into treatment plan (Family therapy is provided as often as needed. Sessions can be either in-person or via phone/video call.)
Focuses on building and strengthening all relationships (Many clients have a long-standing history of failure to maintain all types of friendships, thus the program incorporates relationship building skills into all therapies.)
Access to nutritionist (Many women in early recovery from addiction often go through self-esteem and body image challenges, as well as some clients also being in recovery from an eating disorder. A local nutritionist can work independently with women to craft a food plan and provide education.)
Support transitioning into employment and college (Beginning in Phase 2, women are expected to spend 15-20 hours per week working/volunteering/going to school. The program helps women through every aspect of this transition, as a variety of challenges often arises.)
Linkage and networking in the sober community (The program's case managers are also in recovery and have been part of the sober community in Portland for varying periods of time, thus they serve as guides for women who are entering the community. They help women find sponsors, take them to daily 12-step meetings, and introduce them to sober activities.)
Plenty of time with therapists and case managers, 24/7 staff presence (Women always have access to someone for support!)
12-step programing is incorporated into all aspects of the program (As stated in the previous contribution to All Kinds of Therapy, the clinical services support the 12-step program and it is often a topic in group, individual, and family therapies.
Pet friendly (Ginger's House loves furry friends!)
Excellent location of house and office (The main office is in the heart of downtown Portland, this allows women to have centrally located home base when they start to venture out into the community. It also allows access to a variety of fun activities! The residence is located in a residential area with a huge backyard and a cozy interior. It is on a popular bus route, making it easy for women to get into Portland within 15 minutes.)
Great recovery community with a variety of meetings (Portland is a sober friendly city.)
Creativity is valued (Ginger's House employs independent contractors to provide Art, Equine, and Yoga therapies, as well as encourages women to use their creativity in all aspects of their lives.)
Individualized treatment process (Ginger's House takes pride in providing treatment tailored to each women's needs. No two women will have the same experience.)
High standard of living to teach life skills and boost confidence (Life Skills is a big part of being able to be successful in sobriety, thus the program holds the women to high standards while helping them learn the required skills.)
About Ginger's HouseGinger's House is an extended care program for women ages 18-30, who are seeking support in maintaining sobriety while re-entering the world. The focus of the comprehensive treatment program is on recovery from addiction to substances, eating disorders, sex and love addiction, trauma, anxiety, depression and other co-occurring disorders. Clients receive individual and group therapy services, medication management, life skills training, relapse prevention planning, art and equine assisted therapy….and so much more! Please call us today to gather more information about our wonderful program.