Back to Newsletter
All Kinds of News for January 11, 2017
Programming Evolution / Personnel Changes / Trainings | Conferences / The Lighter Side / Buildings & Grounds / Research / Programming | Trips | Visitors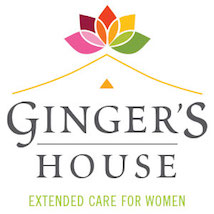 Why All The Hostility Towards The 12-Steps? A Ginger's House Clinician's Take On The Steps
Published January 11, 2017Ginger's House - Extended Care and Transitional living for Women
Category: Programming | Trips | Visitors
Most clinicians have no clue about Bill W and Dr. Bob (i.e. the founders of AA). For a group of flexible, wonderful, and accepting people, it is amazing how many mental health workers not only reject the 12-steps, but mock and ridicule it. The 12-step format was established in 1939, almost 80 years ago. As this article was being submitted, there are at least four 12-Step meetings within walking distance from the Portland, Maine downtown office for Ginger's House. Worldwide it is believed there are over 2 million active 12-step members in approximately 170 countries. So why isn't this a fully embraced program? Many think it is the lack of research and statistical evidence of its efficacy that leads the clinical community to shun it. The 12-step community adamantly refuses to participate in research studies. This is mostly driven by a desire to remain purely anonymous but there is also a mentality of "we don't care about research. That's your thing, we believe it works and that's all that matters." While many 12-steppers are proudly in therapy, the programming itself rejects therapeutic intervention or perspective in the meetings. This highlights the two-way conflict that is likely a big part of the split.
At Ginger's House there is equal respect for both the mental health treatment and the 12-step recovery processes. The result is that they work together very well, because, as this article will highlight, they are not that different. The best part is that Ginger's House clients are benefiting from a true wrap-around approach.
So here is a basic introduction to the first three steps from a purely mental health perspective using three client statements and how they relate to each step:
"I am so anxious all the time. It's ruining my life, but I don't know what to do about it."
Step 1 asks people to recognize that their life has become unmanageable and they are powerless. One of the biggest critiques of this step is that admitting powerlessness means that they no longer need to be responsible for their decision to use drugs. But in this example, would a therapist tell the client saying they feel powerless to their anxiety that they are wrong because they always have a choice to manage it better? The point of admitting someone is powerless is about acknowledging that this (drug addiction, crippling, anxiety, etc) is not a fulfilling way of life and realizing there needs to be a change.
"I need to have hope that things will work out for me, that I will gain control of my life."
Step 2 asks people to find hope and comfort in their world. The biggest critique of this step is the focus on God, though most meetings/literature/sponsors will talk about a Higher Power. People in the 1930's were more into God than they are now… BUT even in 1939 Bill W wrote a whole chapter for agnostics in the Big Book (the text lays out the principles of Alcoholics Anonymous). He stated that people need only ask themselves if they are willing to believe that there could be a power greater than themselves. The goal is to give people a sense that they are not alone in this long and painful journey. Would a therapist tell this client not to pursue hope? There is a big difference between the hopeless and the hopeful client.
"I am ready to do whatever it takes, even if that means giving up old patterns and trying new, scary ones."
Step 3 is crucial to the process of change. It basically asks people to acknowledge that their way of changing has not worked and they are not going to try to control the process anymore. Basically, it is the 12-step way of saying "trust the process." The critique of this step has a lot to do with the involvement of a higher power but there is also a frequent misunderstanding of the point of the step. It is often viewed as an abdication of responsibility for changing. Imagine a therapist telling their anxious client to hold on to all their old ways of coping while trying to change? It is unlikely that client will progress. This step is crucial because it makes room for all the introspective work to come and allows the client to trust what others are asking them to do.
Hopefully, this has helped bring some awareness of the true meaning behind steps 1-3 and helps minimize some of skepticism about the 12-step programing. The clients at Ginger's House all have their own critiques of the process but they have far more gratitude and respect for the process. Many credit it with their sobriety. As a mental health professional the steps have proven to be more of an ally than an adversary, because they are not different from what clinicians everywhere try to bring to session: acceptance, humility, introspection, honesty, hope, empathy, challenge….to name a few!
About Ginger's HouseGinger's House is an extended care program for women ages 18-30, who are seeking support in maintaining sobriety while re-entering the world. The focus of the comprehensive treatment program is on recovery from addiction to substances, eating disorders, sex and love addiction, trauma, anxiety, depression and other co-occurring disorders. Clients receive individual and group therapy services, medication management, life skills training, relapse prevention planning, art and equine assisted therapy….and so much more! Please call us today to gather more information about our wonderful program.