Back to Newsletter
All Kinds of News for July 12, 2017
Personnel Changes / Programming Evolution / Programming | Trips | Visitors / Trainings | Conferences / The Lighter Side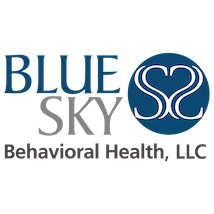 BlueSky Behavioral Health New Website Launched
Published July 12, 2017BlueSky Behavioral Health
Category: The Lighter Side
BlueSky Behavioral Health of Danbury, Connecticut, is excited to announce the launch of its new redesigned website at BlueSkyRecovery.com. The new site describes in detail our mental health and substance abuse programming and how they are integrated with our transitional living component.
Watch the site for new bi-weekly posts from one of our Life Coaches, Kate Connolly, about the sense of fulfillment from working with the clients every day and seeing them learn during their treatment. Click on our new Contact Us page to keep up to date on all BlueSky Behaviorial Health webinars and events.
BlueSky Behaviorial Health
BlueSky Behavioral Health was founded in 2012 with the mission to transition clients of all ages from the mental disorders and substances that had taken over their lives to a fulfilling, independent lifestyle. BlueSky's CARF accredited clinic and residential alternative housing serves over 200 clients yearly from across the country, giving them 24/7 support as they learn the clinical and life skills needed to take control of their diagnoses or addictions over the course of their two to six month stay.