Back to Newsletter
All Kinds of News for November 08, 2017
Personnel Changes / Trainings | Conferences / Buildings & Grounds / Programming Evolution / The Lighter Side / Research / Programming | Trips | Visitors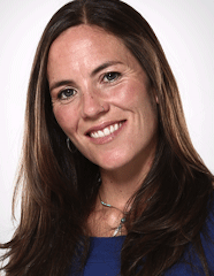 Gateway Academy is proud to announce the promotion of Kelly Means to Program Director
Category: Programming Evolution
Kelly has been the Outdoor Experiential Manger overseeing the outdoor program since 2013. However, overall, Kelly has been with Gateway over 10 years. Kelly is a gifted and talented leader at Gateway Academy. Kelly is well versed in all of Gateway's technical activities including rock climbing, skiing/snowboarding, canyoneering and water water rafting. Kelly's skill set is not only set in the outdoors; her ability to manage clinical information and lead a team make her a perfect fit for the Program Director position.
About Gateway Academy
Gateway Academy in Utah, is dedicated to the healthy development and healing of adolescent boys and their families. We provide a safe and nurturing environment through five integrated programs: Therapy, Academics, Community, Outdoor Education and Fitness. With integrity and respect, we help students feel empowered and valued, build healthy relationships, make thoughtful decisions, develop life skills, become life-long learners and achieve their personal best.