Back to Newsletter
All Kinds of News for September 13, 2017
Programming Evolution / Personnel Changes / Trainings | Conferences / Programming | Trips | Visitors / Research / The Lighter Side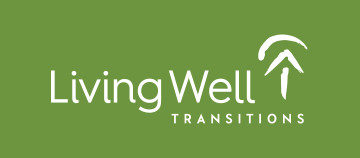 Living Well Transitions Offers an Equine Therapy Group
Published September 13, 2017Living Well Transitions
Category: The Lighter Side
The field therapists at Living Well are invited, just as the clients are, to show up and engage with their own passions and to find where those might overlap. In line with this — and based on client interest in working with horses — field therapist Bonnie Fischnaller recently began an equine therapy group at Twin Oaks Farm. It has been offered bi-weekly since, as a therapeutic group.
Last Wednesday, the group finally caught a break from the afternoon thunderstorms and were able to do more direct work with the main herd. Bonnie, another facilitator, and the volunteer horse handler watched as participants practiced both haltered and un-haltered leading of one of the heard who's known as "General." He was introduced to the group as 'low man on the totem-pole'. As a group member led General around the ring and back towards the center, the goal was to keep him from getting to the hay pile in the center of the ring. Three other participants acted as resources and potential boundary keepers of the hay pile. The metaphor offered was relatively broad, in that the hay might represent desires, habits, or compulsions that have been difficult to shift.
The activity, from an outside view, may have appeared relatively simple, but there was far more happening than what might meet the untrained eye. The sensitive nature of horses (evolved as herd-based prey animals) makes them an ideal instrument for reflecting back what is felt but not always seen or vice versa. As Bonnie stated, "they respond to what we are communicating, even when we aren't aware that we are communicating it. Once we are aware of what we are communicating we can engage in the conversation from a more attuned place whether with horses or people."
To learn more about Twin Oaks Farm, click here.
About Living Well Transitions
Living Well Transitions, in Boulder, CO, has been treating young adults like young adults since 2004, by offering intensive individual and group therapy along with life skills counseling to young adults ages 18-32 in a real-world, independent living environment. Living Well helps clients struggle less by developing self-acceptance, values clarity and the courage to take action, no matter the circumstance, so they can lead purposeful lives in alignment with their core values.