Back to Newsletter
All Kinds of News for September 13, 2017
Programming Evolution / Personnel Changes / Trainings | Conferences / Programming | Trips | Visitors / Research / The Lighter Side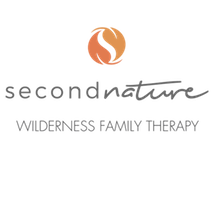 Second Nature Jumping Mouse Award Winner
Published September 13, 2017Second Nature Therapeutic Wilderness Program
Category: The Lighter Side
Congratulations to Paul Fontana who was selected to represent Second Nature Wilderness Family Therapy in the Jumping Mouse ceremony at the 2017 Wilderness Therapy Symposium. The Jumping Mouse award represents the embodiment of what it means to be a compassionate mentor, always striving to grow in the face of the difficult trails that greet each of us on our individual journeys.
Paul's dedication to the students of Second Nature, his contagious positive energy, and his commitment to his own professional develpoment as well as that of those he supervises, exemplifies this award.
Paul brings a wealth of knowledge and wilderness experience to the field with him and serves as an inspiring role model to the students he mentors. While attending the University of New Hampshire, Paul sharpened his focus studying Outdoor Behavior Health. This formal study combined with Paul's hands-on experience has cultivated a striking combination of insight, intelligence, and sensitivity that is expressed seamlessly in his field work every week.
Paul is the embodiment of an asset to an organization, and at Second Nature we continue to be grateful to have him.
Congratulations and Thank You Paul!
About Second Nature Second Nature is a licensed wilderness therapy program located in Duchesne, Utah that was founded in 1998. Second Nature works with adolescent male and female 13 - 17 year olds in single gender groups, using the wilderness as an intervention and clinically guided by licensed Masters and Ph.D level to assess and diagnose a client's specific needs.