Back to Newsletter
All Kinds of News for August 08, 2018
Programming Evolution / The Lighter Side / Personnel Changes / Programming | Trips | Visitors / Buildings & Grounds / Trainings | Conferences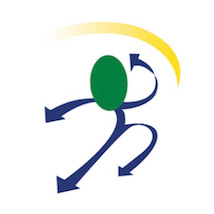 Brandon's Run Celebrates 5th Anniversary
Published August 08, 2018New Directions for Young Adults
Category: The Lighter Side
For the last five years, a group of people have been rising early on a chilly Saturday morning in January for an important run. They're gathering for Brandon's Run, held annually every year to assist young adults with Autism in obtaining employment. This 5K run was inspired by Brandon, a New Directions for Young Adults (NDFYA.com) graduate, who wanted to share his passion for road running with his community.
Brandon's Run was initially a way for Brandon to develop his own self-discipline and other skills that could assist him as he searched for employment. With help from NDFYA and his friends at the Greater Fort Lauderdale Road Runners Club (GFLRRC), a new 5K benefiting autism was born.
In addition to giving Brandon the confidence and the experience that he needed to land a paying job, Brandon's Run for Autism benefits other young adults with autism who are also interested in similar pursuits. The money raised by the 5K will provide group services, vocational coaching, weekly stipends, and internships for other young adults with ASD. Additionally, students at NDFYA have the opportunity to volunteer their time and talents to help organize the run, keep everything moving smoothly, and enjoy the event together.
Every year, Brandon's Run for Autism grows bigger. There are more participants, of course, but there are also more sponsors. As such, more people learn and become aware of how autism affects their community, and that there are capable young adults with autism who are suitable for work. Brandon and his friends show the community the true face of autism— specifically, that autism doesn't stop them from fulfilling their dreams of becoming a valuable member of society.
About New Directions
New Directions is a state of the art multidisciplinary clinical program for typical young adults and young adults with special needs. Our program integrates expertise in cognitive behavioral therapy, developmental theory, and neuropsychology, into an evidenced-based treatment approach. Our goal is to help all young adults achieve the goal of independent living. The crux of the New Directions program is the Individualized Service Plan (ISP). The initial plan is developed using input from the student, family, transcripts, standardized test scores, psycho-educational reports, and results from assessments administered by New Directions. Long and short-term goals will be developed in three areas; education & vocational, life management, and psychosocial. ISP's are re-evaluated regularly, so as to assess progress in each area and to make any necessary adjustments.