Back to Newsletter
All Kinds of News for December 05, 2018
The Lighter Side / Programming | Trips | Visitors / Buildings & Grounds / Personnel Changes / Programming Evolution / Trainings | Conferences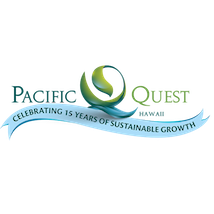 Kalsched & Freedle present "Trauma & the Recovery of Lost Innocence" at Sandplay National Conference
Category: Trainings | Conferences
Trauma can result in brokenness and lost innocence. Dr. Donald Kalsched, Jungian Analyst and author of Trauma and the Soul notes that innocence lies at the core of one's sense of aliveness and spirituality. The recovery of innocence is an important and complex process that leads to renewed vitality and embodied living. Dr. Lorraine Freedle, Pacific Quest's Clinical Director, presented at the Sandplay Therapists of America (STA) national conference in Albuquerque, NM with Dr. Kalsched. Together they took the audience on a powerful journey of lost and recovered innocence featuring the sandplay process of a young man, "Howard" (pseudonym), from Pacific Quest.
In attendance were helping professionals from around the globe, including Theresa Hasting, Pacific Quest's Clinical Supervisor, and Hannah Mariotti, MA, LMHC Boston-based Educational Consultant. Theresa stated, "The presentation illuminated how sandplay and the Pacific Quest approach are used to help students access and reprocess past traumas, and also showed a real world application of Kalsched's model."
Hannah Mariotti stated, "I'm very grateful to have had the opportunity to learn from Dr. Lorraine Freedle and the other inspiring sandplay therapists at the Transformation in Sandplay conference last week. Lorraine is a wise and compassionate guide in sandplay therapy. Being a part of this community has inspired me to begin my own process and to pursue sandplay therapy certification this winter!"
Mariotti continued, "One of the most powerful moments of the conference was watching Lorraine's mentor and co-presenter, the legendary Dr. Donald Kalsched, as he wiped away tears, praising Lorraine's skillful work with her deeply traumatized client. I returned from this experience with a deeper understanding of how 'the hands can solve the riddle that the mind cannot.' Sandplay therapy resonates for me on a personal and professional level as it centers on the development of an authentic relationship. The clinician and client co-create a new, and ultimately healing narrative, which challenges the stories written by their protective yet destructive Self Care System (as defined by Kalsched). My hope is renewed for clients who carry unexpressed trauma; and that as clinicians we can plant the seeds of growth and healing through sandplay. As clinicians we can encourage them to access their innocence, live in the reality of their painful feelings, and be present with them in their authentic suffering."
About Pacific Quest
Pacific Quest is an outdoor therapeutic program, located on the Big Island of Hawaii, for struggling adolescents and young adults that offers a clinical, yet holistic, approach to treatment. Our neurodevelopmental approach, combined with horticultural therapy, integrates evidence-based therapeutic methods, whole-person wellness and organic gardening to sustain a healthy community and motivate change. www.pacificquest.org