Back to Newsletter
All Kinds of News for December 05, 2018
The Lighter Side / Programming | Trips | Visitors / Buildings & Grounds / Personnel Changes / Programming Evolution / Trainings | Conferences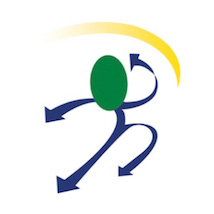 New Directions For Young Adults Helps Students Learn Skills
Published December 05, 2018New Directions for Young Adults
Category: The Lighter Side
New Directions for Young Adults, NDFYA, offers opportunities for adolescents to be successful while living in Deerfield Beach, Boca Raton and West Palm Beach. The program inspires diversity, allowing students to gain opportunities, enjoy and learn from their experiences as they enter young adulthood.
"Our goal is to provide independent living for young adults," said Caitlin DeFlaun, executive assistant at NDFYA. "We provide therapeutic services and life management skills for our students to help them with their goals and successes in life."
NDFYA works with many notable job recruiters to provide jobs to their students, including The Encore, The Embassy Suites of West Palm Beach, Kickback Hair Salon in Boca Raton, Whitehall, Florence Fuller, Vocal Point and also Target of Deerfield Beach.
"My job is to help the students get ready, to teach them the skills to understand what they need to have a job first," said Paula Katz, vocational director at NDFYA. "So, I help them with the application process and then to help them attend to the employer, to craft the relations needed to retain a job."
The staff also facilities with accommodations and tutoring services for those that need extra support. The programs hope is for their students to succeed, and provide instructional benefits to those who need it. "New Directions has changed my life," student Lexie Van Orden said. "The staff have been amazing and they have helped me get my life back together. I used to be home doing nothing; now I am a full time student at Lynn University. I have grown so much during my time at New Directions."
About New Directions for Young Adults
New Directions is a state of the art multidisciplinary clinical program for typical young adults and young adults with special needs. New Directions was founded in 2006 and currently has locations in Deerfiled Beach, FL and Pleasant Hill, CA. The program integrates expertise in cognitive behavioral therapy, developmental theory, and neuropsychology, into an evidenced-based treatment approach called Direction Therapy (Dt²). The primary goal is to help young adults achieve their goal of independent living. The crux of the New Directions program is the Individualized Service Plan or "ISP." This important plan is developed using input from the student, family, standardized test scores, transcripts, psycho-educational reports, and results from assessments administered by New Directions. For more information please visits us at www.NDFYA.com or contact us directly at (844) 814-7084.