Back to Newsletter
All Kinds of News for December 05, 2018
The Lighter Side / Programming | Trips | Visitors / Buildings & Grounds / Personnel Changes / Programming Evolution / Trainings | Conferences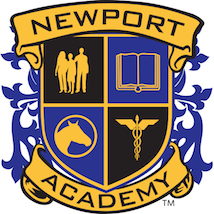 Newport Academy Launches Annual Conference Series on Mental Health and Sustainable Healing
Category: Programming | Trips | Visitors
Newport Academy, a series of leading adolescent treatment centers specializing in mental health, trauma, eating disorders and substance abuse, is launching an annual series of signature day conferences across the United States, titled, "Rethinking Teen Mental Health: A Path to Sustainable Healing." This informative conference series shines a light on what really works in the arena of teen mental health treatment, including emphasizing a holistic approach and integrating families in the healing process.
"Today, one out of every five teenagers is diagnosable with anxiety or depression, and approximately more than 7 million American youth, ages 17 and under, are using antidepressants and anti-anxiety drugs," says Heather Senior Monroe, LCSW, Director of Program Development at Newport Academy. "Meanwhile, recent statistics show that 13 percent of high school seniors are using illegal drugs. Our young people need a new approach to mental health and substance abuse treatment — one that addresses the underlying causes, not just the symptoms."
The conferences will kick off the national tour in San Francisco, California, on December 4, followed by Los Angeles on December 6 and Irvine on December 7, along with other stops throughout the country, ending on the East Coast in the spring of 2019.
For more information on Newport Academy, please visit NewportAcademy.com.
About Newport Academy
Newport Academy is a series of evidence-based healing centers for adolescents and families struggling with mental health issues, eating disorders, and substance abuse. With locations across the United States, Newport Academy offers a family-systems approach, providing gender-specific, individualized, and comprehensive holistic programs that encompass clinical therapy, academic support, and experiential practices. Offerings include residential treatment centers, Partial Hospitalization Programs, Intensive Outpatient Programs, and Therapeutic Day Schools. Newport Academy nurtures the physical, psychological, social, educational, and spiritual needs of adolescents and their families, from a foundation of compassionate care, clinical expertise, and unconditional love. Our primary mission is to empower teens and restore families. Experts include MDs, psychiatrists, therapists, registered dieticians, nurses, licensed social workers, teachers, and more.