Back to Newsletter
All Kinds of News for December 05, 2018
The Lighter Side / Programming | Trips | Visitors / Buildings & Grounds / Personnel Changes / Programming Evolution / Trainings | Conferences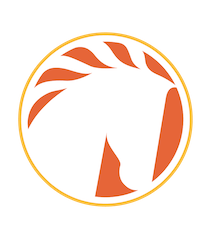 Windhorse, a Therapeutic Community That Loves to Eat
Category: The Lighter Side
Last Saturday night, Windhorse Portland hosted its annual community holiday dinner. The clinical director donned her chef's hat, and with the help of the expressive arts therapist and one of their clients, a scrumptious Italian-style meal was prepared for the entire therapeutic community. Twenty staff members and clients sat family-style around the dinner table at Still Point house, celebrating togetherness and the healing power of delicious food. Who wants seconds?
An outsider would not have been able to distinguish staff from client, mirroring the fundamental Windhorse belief that all are in this journey of recovery…together. The Still Point manager and a client worked together to string up lights and other festive holiday decorations around the house. Others pitched in to prepare side dishes and desserts. The new operations manager eagerly took a stab at holiday cookies— let's just say Windhorse is happy they hired her as an operations manager and not a chef.

At Windhorse, this type of gathering doesn't just happen once a year around the holidays. The belief that community, relationship, and connection promote healing is elemental to the Windhorse approach -- "People are the medicine." Their community recognizes the profound recovery that takes place when bringing awareness to household disciplines such as meal preparation. The seemingly simple acts of organizing the kitchen for cooking, cutting and smelling ingredients, and cleaning up as a group can help ground individuals experiencing extreme mind states. The value of togetherness runs deep within the Windhorse community.

Good times and laughs were had by all.

Questions about Windhorse Integrative Mental Health? Please email Admissions@WindhorseIMH.org.


About Windhorse Integrative Mental Health
Windhorse Integrative Mental Health, an alternative nonprofit offers semi-residential care to adults living with psychiatric challenges (schizophrenia, bipolar, depression, anxiety and complex trauma). Clients live with dignity in the larger community supported by a multidisciplinary team often including a therapeutic housemate. Services are individually tailored and represent a wide range of intensity and structure. Windhorse operates in three (3) locations: Portland, OR, San Luis Obispo, CA and Northampton, MA.