Back to Newsletter
All Kinds of News for February 14, 2018
Trainings | Conferences / The Lighter Side / Personnel Changes / Programming Evolution / Programming | Trips | Visitors / Research / News From allkindsoftherapy.com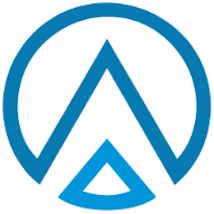 Time is Running Out for Autism Symposium Early Registration
Category: Trainings | Conferences
This year, the Autism Symposium is being held on April 2 - 3rd, 2018 at the beautiful Grove Park Inn in Asheville, NC. Registration, sponsorships, and rooms are filling up quickly. The early bird rate is only available through Wednesday, February 28th.

KEYNOTE SPEAKER
2018's keynote speaker is Nancy Tarshis, MA, MS, CCC-SLP of The Social Thinking Informal Dynamic and Core Treatment Strategies. Nancy's clinical work includes Altogether Social, a Social Thinking practice she co-founded with Debbie Meringolo, that serves clients age 14 months through 22 years. Altogether Social provides individual and group sessions, consultations to public and private schools, and trainings for parents and professionals.
PRESENTATIONS
Due to feedback received after previous Autism Symposiums, the breakout presentations are broken into two tracks intended to meet the varying levels of expertise symposium attendees have in regards to working with clients diagnosed with Autism Spectrum Disorder (ASD).
Track 1:
#MeToo, Relationships, & Disabilities by Shayna Abraham, M.A., CEP, Jake Weld, M. Ed., and Molly Shriver-Blake LCSW
ILAUGH on the Mountain: Utilizing Social Thinking Concepts in Wilderness by Taisir El-Souessi, LPC, REAT
It's Never Too Late: Evaluating, Diagnosing & Treating Autism Later in Life by Carla Shorts LPC and Lisa Cheyette, PhD
Taking Autism Outdoors: Treating Sensory Overload in Nature by Amanda Cencak, LCMHC and Anna Pierotti, BA
Track 2:
"How to Work with a Neurologically Different Student who exhibits Limbic Dominant Behaviors" by Doug Moughan, PhD and Shane Whiting, PhD
It's Time to Talk About Sex: Understanding and exploring development and treatment of problematic sexual behaviors among individuals with Autism Spectrum Disorder (ASD) by Maria Watters, MA
On the spectrum and in the woods: A Panel on Best Practices for ASD clients in Outdoor Behavioral Healthcare Programs by Dr. Will White featuring Caitlin Galt and Brandon Moffitt
Gender Differences in Autism: One size doesn't fit all when you're looking for community by Caitlin Galt, LPC, Tim McMahon, & Sean Rose, M.A.
Utilizing a Trauma-Integrated Approach to Working with ASD by Molly Baron, M.A and Neil Wallace, MBA/HSA
LOCATION
The historic and beautiful Grove Park Inn was established in 1913 and is quite literally built into and from the Blue Ridge mountains of Western North Carolina. As a five star hotel, The Grove Park Inn has been host to a variety of Presidents and Celebrities since its opening including President Franklin D. Roosevelt, President Barack Obama, Harry Houdini, Michael Jordan, John Denver, Harry Ford, etc. The Grove Park Inn features a 6,400 yard championship golf course, an award winning spa, and numerous dining and nightlife options. Every evening, guests have the opportunity to watch the sun set over the Asheville skyline and layers of blue mountain ridges. For more information on the the Omni Grove Park Inn, click here.
For more information about the 6th Autism Symposium, sponsorship opportunities or registration please visit please visit: https://theautismsymposium.com