Back to Newsletter
All Kinds of News for July 11, 2018
Trainings | Conferences / Programming Evolution / Programming | Trips | Visitors / The Lighter Side / Buildings & Grounds / Personnel Changes / Research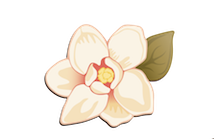 Magnolia Creek Welcome New Employees
Published July 11, 2018Magnolia Creek Treatment Center
Category: The Lighter Side
Magnolia Creek is excited to welcome Dr. Danielle Cornia as the Clinical Director and LaShunda Chapman as the Director of Nursing. Dr. Cornia has been specializing in eating disorders since 2005. In addition to her specialization in eating disorders, she is proficient in Cognitive Behavioral Therapy (CBT), Dialectical Behavioral Therapy (DBT), and family systems. Dr. Cornia has a passion for the treatment and education of eating disorders and particularly enjoys leading and facilitating community outreach projects.
As the Director of Nursing, Lashunda oversees the care provided by the nurses and maintains relationships with clients, families, physicians and other ancillary staff. She has over 15 years of experience that has encompassed various clinical and management roles in the healthcare industry. As a leader, she fosters a professional work environment that values nurses and treats clients with dignity and respect, and patient care and safety is always the priority.
We are excited to expand the Magnolia Creek team!