Back to Newsletter
All Kinds of News for July 11, 2018
Trainings | Conferences / Programming Evolution / Programming | Trips | Visitors / The Lighter Side / Buildings & Grounds / Personnel Changes / Research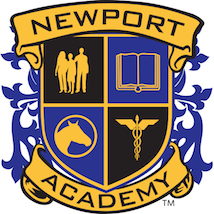 Newport Academy Adds DC-Based Facility to its Teen Treatment Network
Category: Buildings & Grounds
Newport Academy, a series of leading adolescent treatment centers specializing in mental health, trauma, eating disorders and substance abuse, announces the acquisition of NorthStar Academy, based in the Washington DC metropolitan area.
The new location in Rockville, Maryland will advance the organization's mission to transform the teen mental health space, according to Jamison Monroe Jr., founder and CEO of Newport Academy.
NorthStar Academy now formally becomes a part of Newport Academy's growing network across the country — including locations in California, Connecticut, and Pennsylvania. The new acquisition allows Newport Academy to offer local, daily mental-health services in the Greater DC area, Maryland and Virginia.
Gale Saler, founder of NorthStar Academy, joins the Newport Academy team as an Executive Director. "Having worked with Gale and NorthStar over the past three years, we are thrilled that Gale has chosen to join the Newport Academy family," Monroe said. "We'll be building upon NorthStar's excellent clinical program as we continue providing the highest quality teen mental health treatment for which Newport Academy is well known."
The Rockville location encompasses a Partial Hospitalization Program (PHP), Intensive Outpatient Program (IOP) and a school component, which will become the Newport Academy Day School. This move enables Newport Academy to further expand its Joint Commission–accredited, evidence-based, and highly impactful mental-health services for teens and their families.
For more information on Newport Academy, please visit NewportAcademy.com.
About Newport Academy
Newport Academy is a series of evidence-based healing centers for adolescents and families struggling with mental health issues, eating disorders, and substance abuse. With locations across the United States, including an upcoming expansion in Marin County, CA, Newport Academy offers a family-systems approach, providing gender-specific, individualized, and comprehensive holistic programs that encompass clinical therapy, academic support, and experiential practices. Offerings include residential treatment centers, partial hospitalization programs, intensive outpatient programs, and therapeutic day schools. Newport Academy nurtures the physical, psychological, social, educational, and spiritual needs of adolescents and their families, from a foundation of compassionate care, clinical expertise, and unconditional love. Our primary mission is to empower teens and restore families. Experts include MDs, psychiatrists, therapists, registered dieticians, nurses, licensed social workers, teachers, and more.