Back to Newsletter
All Kinds of News for May 09, 2018
Programming Evolution / Programming | Trips | Visitors / Personnel Changes / The Lighter Side / Research / Trainings | Conferences / Buildings & Grounds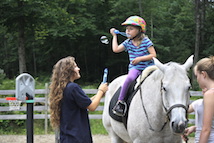 Shortridge Academy Announces Partnership with Granite State Adaptive Sports
Category: Programming | Trips | Visitors
Shortridge Academy is excited to partner with Granite State Adaptive Sports (gsadaptivesports.org/) to offer students the opportunity to volunteer as assistant instructors in snow sports, equine, and cycling programs. Granite State Adaptive provides individuals with disabilities the opportunity to develop independence, confidence, life skills and fitness through participation in sports, therapy, training and recreation programs.
This new relationship began this winter and by all accounts has been a great success for all. Jen Fraser, Founder and Director of Granite State Adaptive Sports said, "We are thrilled to have this growing relationship with Shortridge Academy and have truly enjoyed their students who have been incredibly helpful as volunteer instructors. We have been blown away by their maturity and professionalism and look forward to having them volunteer with our equine and cycling activities."
Whether it be this exciting opportunity with adaptive sports, jumping into an icy lake to raise money for the Special Olympics, or packing meals at a local food bank, community service has always been an important component of the Shortridge experience. Shortridge students learn through direct experience that volunteering connects one to another, is good for one's mind and body, can advance careers and brings fun and fulfillment to life.
About Shortridge Academy
Shortridge Academy is a private co-ed New England boarding school, founded in 2002, that emphasizes challenging yet supportive academics within a therapeutic community. Guided by the innovative Positive Youth Development model, we support the cognitive, emotional, and social development of bright yet struggling adolescents by utilizing clearly-defined, goal-directed plans, evidenced-based strategies, and a college preparatory curriculum. Joining with families, our trained staff engages students to identify their strengths and encourages the development of skills and knowledge that will prepare them for healthy and productive adulthood.