Back to Newsletter
All Kinds of News for November 07, 2018
The Lighter Side / Personnel Changes / Programming | Trips | Visitors / Programming Evolution / Research / Trainings | Conferences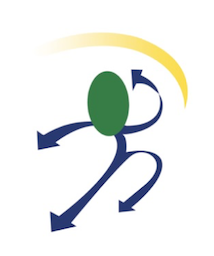 Helping Autistic Young Adults Achieve Independence
Published November 07, 2018New Directions for Young Adults
Category: The Lighter Side
Autism Spectrum Disorder (ASD) is diagnosed much more frequently today than in years past. Currently it is estimated that 1 in 68 (CDC, 2014) children in the United States have ASD, up from 1 in 150 in 2000; that is, the prevalence of autism in U.S. children increased by 119.4% over these last 14 years (CDC, 2014)! Young adults with ASD often have trouble finding employment and many are unable to sustain jobs for long periods of time. Rates of employment for adults with an ASD are also low across studies, with only 25% - 50% of adults with ASD engaging in paid employment. Further, many of those who obtain jobs are often employed below their level of education and have difficulty maintaining stability.

With so many young adults being diagnosed without adequate treatment being available, the demand for services from multidisciplinary transitional programs like New Directions for Young Adults (NDFYA.com) has increased. Programs such as NDFYA have helped countless young adults (with and without ASD) rebuild their lives, while finding and keeping employment that suits them personally and professionally. NDFYA has achieved this with a unique clinical model called "Dt2" that allows students to work on every aspect of their life, including vocational education, job acquisition, and regular job maintenance activities (to ensure continued employment).
New Directions For Young Adults offers customized vocational education programs, which are part of a larger, comprehensive program that is both clinical and life-skills based. The vocational aspect of the students' individualized treatment plan involves a one-on-one customizable treatment program. This has proven very effective at helping young adults with ASD acquire a job via NDFYA, specifically in an environment that is best suited to their emotional and social characteristics.
For the last four years, a group of people have been rising early on a chilly Saturday morning in January to run together. But it's not just any old fun run — they're gathering for Brandon's Run for Autism, a 5K organized by Brandon, a graduate of New Directions for Young Adults who wanted to share his passion for road running with his community. In addition to giving Brandon the confidence and the experience that led him to paying jobs, Brandon's Run for Autism benefits other young adults with autism.

The money raised by Brandon's 5K will provide group services, vocational coaching, weekly stipends, and internships for ten students. Additionally, students at NDFYA have the opportunity to volunteer their time and talents to help organize the run and keep everything moving smoothly on the actual day of the run. This experience offers them the same benefits that Brandon has enjoyed for the last four years. Brandon's Run engages the entire community in a life changing experience, helping those with autism move towards independence and build meaningful connections in the process.

To see the video of Brandon's most recent run, click https://www.youtube.com/watch?v=FBs-0R6_3VQ&t=1s