Back to Newsletter
All Kinds of News for November 07, 2018
The Lighter Side / Personnel Changes / Programming | Trips | Visitors / Programming Evolution / Research / Trainings | Conferences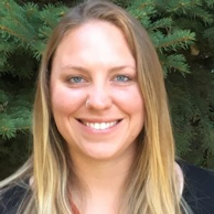 Shortridge Academy Welcomes Counselor Jessa Hobson
Category: Personnel Changes
Shortridge Academy is excited to welcome Jessalyn "Jessa" Hobson as the newest member of their Clinical Team. Jessa comes to Shortridge from over six years of wilderness therapy experience, as both a field guide and therapist. Jessa holds her MSW and MS in Outdoor Education from the University of New Hampshire. She specializes in working with complex family systems from her experience working as a wilderness family therapist. Jessa most often utilizes DBT and Family Systems Theory, as well as a strengths-based, relational approach as she works with students to support them on their journey towards positive, lasting change. She strongly believes that clients participating in treatment can serve as catalysts for change within their entire family, and that family engagement in their child's process supports the transference and maintenance of therapeutic growth.
Jessa is also an active participant in the research community of experiential treatment through her work with the Outdoor Behavioral Healthcare Research Center (OBHRC) and the NATSAP Research Committee. She has co-authored a number of publications exploring the effectiveness of wilderness therapy in regards to individual therapeutic change, family functioning and the physical health of clients. She is a strong advocate for increasing access to therapeutic services in order to provide comprehensive and affordable care for as many adolescents and families as possible.
Jessa is an avid adventurer and traveler. She grew up in Saudi Arabia, and spent almost a year adventure guiding in Oman. She spends much of her free time rock climbing throughout New Hampshire, hiking and spending time with her family.
"With the majority of our students arriving to Shortridge from a previous wilderness program, I'm very excited to be adding Jessa's experience and insight to our strong clinical team", says Christina Smalley, Clinical Director. "Please join us in welcoming Jessa to Shortridge Academy!"
About Shortridge Academy
Shortridge Academy is a private co-ed New England boarding school, founded in 2002, that emphasizes challenging yet supportive academics within a therapeutic community. Guided by the innovative Positive Youth Development model, we support the cognitive, emotional, and social development of bright yet struggling adolescents by utilizing clearly-defined, goal-directed plans, evidenced-based strategies, and a college preparatory curriculum. Joining with families, our trained staff engages students to identify their strengths and encourages the development of skills and knowledge that will prepare them for healthy and productive adulthood.