Back to Newsletter
All Kinds of News for November 07, 2018
The Lighter Side / Personnel Changes / Programming | Trips | Visitors / Programming Evolution / Research / Trainings | Conferences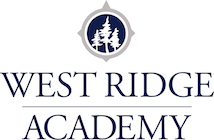 West Ridge Latency Age Program - Sequoia
Published November 07, 2018West Ridge Academy
Category: Programming Evolution
West Ridge Academy's Latency Home named Sequoia is now open,
West Ridge Academy has served families for over fifty years as a non-profit treatment program. Our boys and girls attend an accredited school, take part in various sports and fitness training, art and music and engage in recreational therapy. Every student receives individual, group and family therapy from a Licensed Mental Health Professional.

The new co-ed latency home was designed for students ages 9 to 14 from 4th-8th grade. West Ridge Academy has always served a younger population, but has recently developed and identified a specific program for latency-aged students. The structure of the new home will be based on day-to-day trust stage advancement, short-term positive reinforcement, interactive living, life skills and individual development of self-sustaining coping skills. Physical activity will be emphasized through offering Jr. Jazz rec sports such as soccer, basketball, and track. Our younger students will have multiple process groups a week, one recreational therapy group, one art and music class led by our licensed Music and Arts Therapist, an individual therapy session and a family session each week. Academics will follow SPARK curriculum, and be separated into elementary and Jr. High classes.

The current latency population at West Ridge Academy has transitioned into the new home and is actively participating in the new program. All programing updates will be solidified by December 2018. West Ridge Academy is excited to offer a specific program to help younger students to be successful. Feel free to call 801-282-1000 with any questions.
About West Ridge Academy
West Ridge Academy… where our 50 year mission has been to offer hope and healing in an environment that encompasses Humility – Accountability – Service – and Love. Feel free to give us a call or email us if you have any questions.