Back to Newsletter
All Kinds of News for November 07, 2018
The Lighter Side / Personnel Changes / Programming | Trips | Visitors / Programming Evolution / Research / Trainings | Conferences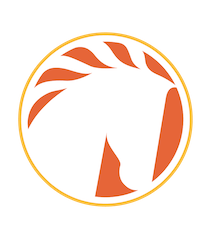 Windhorse Peer Support Specialist to present at 17th annual ISPS Conference
Category: Trainings | Conferences
This month, David Stark, MS, a Windhorse Certified Peer Specialist will present at the 17th Annual International Society for Psychological and Social Approaches to Psychosis (ISPS) conference in Philadelphia. The panel "Peers as Peer Supporters / Peers as Professionals: Recovery as Liberation," will analyze the invaluable intersection of the professional process and the personal experience of peer support work. David's portion of the panel discussion, "The Will to Recover: A Peer Professional's View," examines the way in which individuals can sustain lifelong recovery by being active participants in their own recoveries.

David has been an integral part of the Windhorse community for decades. A graduate of Princeton University, he was an early client of Windhorse and later joined the Board of Directors in 1997. In 1999, David became a Peer Support Specialist and has remained in that role ever since. In addition to his Peer Support work, he now serves as Windhorse Peer Educator.

To learn more about the International Society for Psychological and Social Approaches to Psychosis or to rent videos of David's presentation, please visit www.isps-us.org

Questions about Windhorse Integrative Mental Health? Please email Admissions@WindhorseIMH.org.

About Windhorse
Windhorse Integrative Mental Health, an alternative nonprofit offers semi-residential care to adults living with psychiatric challenges (schizophrenia, bipolar, depression, anxiety and complex trauma). Clients live with dignity in the larger community supported by a multidisciplinary team often including a therapeutic housemate. Services are individually tailored and represent a wide range of intensity and structure. Windhorse operates in three locations: Northampton, MA, Portland, OR and San Luis Obispo, CA.