Back to Newsletter
All Kinds of News for October 10, 2018
Research / The Lighter Side / Personnel Changes / Programming Evolution / Programming | Trips | Visitors / Buildings & Grounds / Trainings | Conferences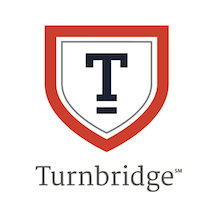 Turnbridge Expands Care to Treat Eating Disorders
Category: Programming Evolution
For more than 15 years, people from around the country have come to New Haven to receive some of the most effective treatment for substance use and mental health disorders. Turnbridge has earned a reputation as a highly effective program that helps individuals and families achieve lasting recovery, independence, and improved well-being. Today, the Turnbridge program expands its clinical services to offer eating disorder treatment to clients in its residential program as well as to residents of New Haven through its community-based intensive outpatient clinic. Joy Zelikovsky, Psy.D., HSPP, M.A., M.Phil.Ed., M.S.Ed, an experienced clinician and researcher who specializes in the treatment of eating disorders, will head the new Turnbridge eating disorder program.
"Eating disorder treatment is a natural and necessary extension of Turnbridge mental health services," says Zelikovsky. "Eating disorders have the highest fatality rate of any mental health condition. They are highly stigmatized, not well-understood by most people, difficult to detect by untrained professionals and affect men and women of all ages — even children. We provide the coordinated physical and mental health care needed to treat eating disorders effectively."
About Turnbridge
Turnbridge is a CARF-accredited addiction and co-occurring behavioral health treatment program located in New Haven, Connecticut. Since opening 15 years ago, Turnbridge has earned a national reputation among treatment professionals and alumni for providing innovative, coordinated, and effective clinical care. Turnbridge clinicians and staff are highly skilled and mission-driven to help individuals and families learn to overcome the challenges of substance use and mental health disorders to lead lives of purpose and passion.