Back to Newsletter
All Kinds of News for October 10, 2018
Research / The Lighter Side / Personnel Changes / Programming Evolution / Programming | Trips | Visitors / Buildings & Grounds / Trainings | Conferences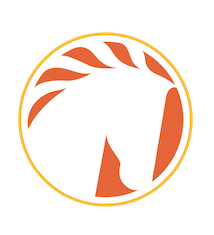 Windhorse Integrative Mental Health Celebrates 25 Years
Category: Programming Evolution
Inspired by the belief that recovery from major psychiatric challenges is possible, Windhorse Integrative Mental Health began in Northampton, MA by a coalition of parents, professionals and peers. Since then the program has grown to offer services in San Luis Obispo, CA and Portland, OR. For 25 years, Windhorse Integrative Mental Health has been an essential part of the recovery process for hundreds of people.

The Windhorse treatment approach is based upon the recognition that significant recovery occurs when people are supported by authentic therapeutic relationships in home settings. Windhorse believes people are the Medicine — the relational approach is humanistic, compassionate and focuses on the whole person, healing the mind, body, spirit and environment.

To learn more about our program, please visit our website: www.WindhorseIMH.org. For an even deeper understanding of the Windhorse approach, read Dr. Ed Podvoll's book, Recovering Sanity. Dr. Podvoll's work provides the foundation of the Windhorse approach. It will change your perspective about the possibility of recovery in the community.

Questions? Please email Admissions@WindhorseIMH.org.
About Windhorse Integrative Mental Health
Windhorse Integrative Mental Health, an alternative nonprofit offers semi-residential care to adults living with psychiatric challenges (schizophrenia, bipolar, depression, anxiety and complex trauma). Clients live with dignity in the larger community supported by a multidisciplinary team, often including a therapeutic housemate. Services are individually tailored and represent a wide range of intensity and structure.
Windhorse operates in three locations: Northampton, MA, Portland, OR and San Luis Obispo, CA.