Back to Newsletter
All Kinds of News for September 12, 2018
Programming | Trips | Visitors / Trainings | Conferences / Programming Evolution / Personnel Changes / The Lighter Side / Buildings & Grounds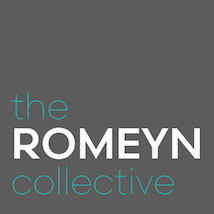 The Romeyn Collective Presents Parenting with Purpose: More Effective Parenting Through Mindfulness
Published September 12, 2018Jessica, Romeyn, Psy.D.
Category: Trainings | Conferences
As summer comes to a close and fall is on the horizon, many households are transitioning back into school-mode. This is a special time of year where the spotlight is turned more than ever onto families – in all their various stages and iterations. In the spirit of building up family and community with actionable tools to help navigate the daily and extraneous challenges of parenting, this fall, The Romeyn Collective wil offer a five-week Parenting Mindfulness Series: Building a Healthy Culture at Home, taught by wellness coach and mindfulness expert, Rebekah Tayebi, MSW.
The series, which begins on September 18th, and will be held at the Launch Center in Los Angeles, consists of five, two-hour courses designed for parents and caregivers who are enthusiastic about their own growth process. Attendees will use mindfulness techniques, experiential skill building, written curriculum and weekly practice assignments to learn valuable parenting and communications skills. The course is designed to help parents build authentic connections with their children, and develop compassionate empowerment through healthy engagement.
Courses are open to all family dynamics. For more information, click here.
About the Romeyn Collective
The Romeyn Collective is an educational consultancy specializing in support for neurodiverse adolescents and young adults. With years of experience and one of the most committed teams in the industry, The Romeyn Collective is dedicated to helping young adults and their parents through difficult transitions and traumas.