Back to Newsletter
All Kinds of News for December 04, 2019
The Lighter Side / Personnel Changes / Research / Programming Change / Evolution / Programming | Trips | Visitors To Campus / Professional Trainings / Buildings & Grounds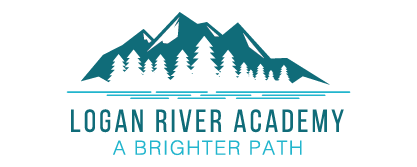 Logan River Transitions: The Newest Addition to the Logan River Family of Programs
Category: The Lighter Side
Logan River Academy is excited to announce the recent opening of Logan River Transitions (LRT). Logan River Transitions is a transitional living program designed for young adults (from the ages of 18-25). The transition program specializes in assisting clients to develop the necessary skills for succeeding in school, work, and socially. Logan River Transitions' highly qualified team will help guide clients through the transition to independent living through life skills coaching, counseling, and psychiatric support.
LRT is conveniently located in one of the safest towns in the United States (Logan, Utah), where each client has the opportunity to attend high school, college, or enter the workforce. Clients have access to Logan River Academy's fully accredited high school program in addition to having the opportunity to attend nearby Utah State University or Bridgerland Technical College. In addition to a plethora of academic opportunities, Logan, Utah boasts an unemployment rate of only 4 percent, which gives clients plenty of opportunity to enter the workforce.
LRT assigns a primary therapist and life skills coach to each client, providing support and guidance as clients navigate the transition process. Some of the skills that develop include money management, executive functioning, organization and time management, healthy living, and technology management. The curriculum is tailored to the individual needs of each client according to his or her personal goals. Clients also have the support of a 24/7 resident assistant, there to assist with their developing independent living skills.
LRT is the perfect place for young adults preparing to take the next step in life, but who need a little help getting there. Learn more about Logan River Transitions at https://lrtransitions.loganriver.com/.
About Logan River Academy
Established in 2000, Logan River Academy has nearly 20 years of experience providing high end therapeutic care for adolescents and young adults. Our goal is to help each student develop the necessary skills to live successful and fulfilling lives. We provide a sophisticated approach tailored to each students' individual needs. Through the concerted efforts of the family, the treatment team, and an individualized treatment plan, we help our students down the path of developing lifelong healthy habits that will lead to their success and prosperity. For more information call (435) 755-8400.